MAN CONVICTED IN TROON DRIVE HOMICIDE SENTENCED TO LIFE IN PRISON
Posted on January 20, 2023
PRESS RELEASE FROM OFFICE OF STATE ATTORNEY FIRST JUDICIAL CIRCUIT OF FLORIDA GINGER BOWDEN MADDEN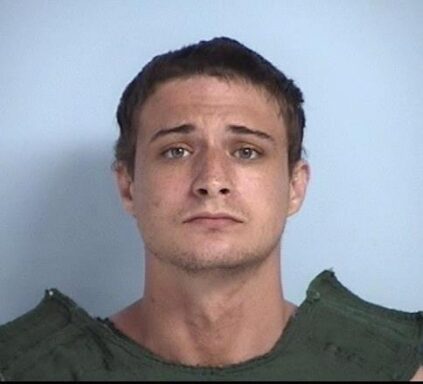 January 20, 2023
(Walton County, Florida) On January 17, 2023, Circuit Court Judge Kelvin Wells sentenced Storm Royal Thayer, 25, to Life in the Florida Department of Corrections for the Second-Degree Homicide of Alisha Gomez. The Defendant was also ordered to have no contact with the Victim's family and to pay fines and court costs.
In 2021, through her work, the Victim met the Defendant's father, Robert Thayer, and eventually moved into a mother-in-law suite on the Thayer's property. On July 12, 2021, while the Victim was asleep on a couch inside the Thayer's residence, the Defendant stabbed her over 150 times.
Following the attack, attempting to escape responsibility for his actions, the Defendant placed his clothes in the washing machine, unplugged the home's surveillance system, and left the scene with the possible murder weapon.
The Defendant was convicted following a joint effort from the Office of the State Attorney and the Walton County Sheriff's Office. Assistant State Attorney Josh Mitchell prosecuted the case, on behalf of Ginger Bowden Madden, State Attorney for the First Judicial Circuit of Florida. For further information contact Mr. Mitchell at (850) 892-8080.
READ PREVIOUS PRESS RELEASE FROM WALTON COUNTY SHERIFF'S OFFICE HERE:
SUSPECT IN BRUTAL HOMICIDE ON TROON DRIVE INDICTED BY GRAND JURY