Inmate Communications Services
Connecting with Inmates at Walton County Jail
Welcome to your source for everything you need to communicate with your incarcerated friend or loved one.
Our facility uses the communications services provided through GettingOut by Telmate. On this page, you will find all the information you'll need to stay connected.
Identify Verification
Before you can communicate with inmates at this facility, you must first verify your identity.
You will need to confirm your identity through the Telmate Verified program before you can communicate with your inmate. Telmate verification helps ensure the safety of you and your inmate contact by aiding in the elimination of fraud and extortion.
Choose one of these two methods to verify your account:
Make a deposit: You will be verified when you make your first deposit. Learn more.
Create an account: When you create a GettingOut account, you'll be asked some questions to verify your identity. Learn more.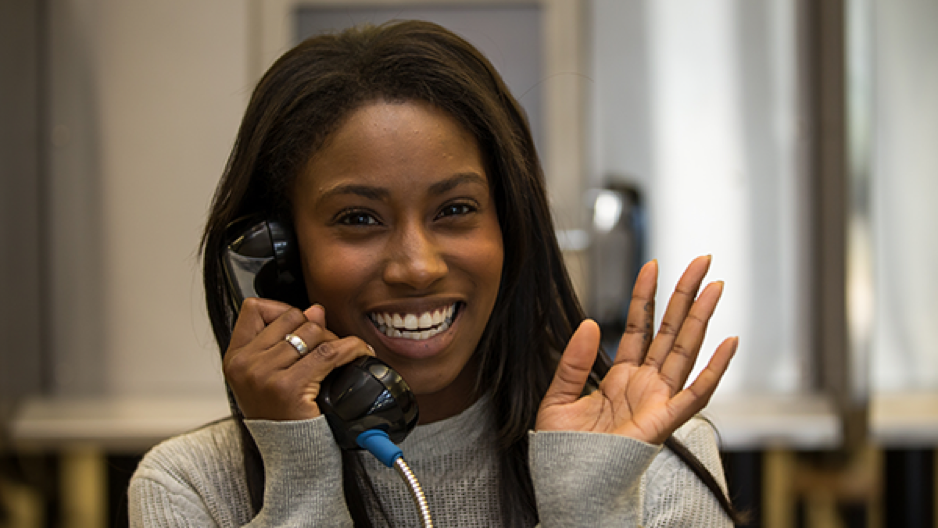 Phone Calls & Voicemail
850-892-8196
Only inmates may initiate phone calls. To call you, an inmate simply dials your phone number. When receiving a call, you'll first hear an announcement from an automated operator; "This is a call from [inmate name], an inmate at Walton County Jail. This call is subject to recording and monitoring. Press one (1) to accept all communication from this inmate and Telmate."
If the inmate has no funds in his account, and is calling you for the first time, the call will be free for a brief period (often less than a minute). This is to allow the inmate to inform you of where he or she is, and to explain how calls work from this facility. After this short call, the inmate will be placed on hold and you will be presented the opportunity to:
Pay (via credit card) to continue the current call.
Deposit funds into their Inmate Account to continue your call and, if there is money remaining, the inmate may use the funds to make future calls to any number.
Deposit funds to your Friends & Family Account to continue your call and, if there is money remaining, the inmate may use the funds to call your number only.
Types of Phone Calls
Full phone details here.
Prepaid

Pay upfront and your inmate can call until the money runs out.
NOTE: By creating a prepaid account, you can save up to 50% over the price of Collect and Quick Connect calls.
Make a prepaid deposit.

Quick Connect

Pay per phone call with a credit card.
NOTE: Additional fees, costs, restrictions and limitations may apply.

Collect

Accepting collect phone calls to your landline and be billed to your landline phone account.
NOTE: Additional fees, costs, restrictions and limitations may apply.
Voicemail
You may leave your inmate a voicemail (up to 3 minutes) by calling 1-866-516-0115 and selecting option 4.
Blocking Future Calls
If you no longer wish to receive calls from an inmate, simply call 1-866-516-0115 from the phone number that you wish to have blocked, select option 5 then follow the prompts.
For more information regarding phone calls, please visit www.gettingout.com/phone-calls/
At Walton County Jail, communication is more than just phone calls.
GettingOut at Walton County Jail provides a number of ways to keep in contact with your inmate. You can send and receive secure messages and share photos from the comfort of your home or with our free Android and iOS mobile apps.
Video Visitation Rules & Hours
Remote video visits are an easy, instant way to connect with your incarcerated friend or loved one. Video visits are like FaceTime or video calls where you use your device to visit with your inmate within their housing unit.
With our new Visit Now feature, you can video visit when it's convenient for you – no scheduling needed.
If your inmate is unavailable when you attempt to Visit Now, you can still schedule a visit for later, but now you're only charged for visit time you use. (For example, if you schedule a 30-minute visit and the visit lasts 15 minutes you will only be charged for the 15 minutes.) Plus, there are no late or missed visit fees!
NOTE: You will need to create an account to video visit.
Video Visit Hours
Free onsite video visitation hours:

7 days a week:

8:00 a.m. EST – 12:00 p.m. EST
1:00 p.m. EST – 5:30 p.m. EST
6:30 p.m. EST – 8:00 p.m. EST

Remote video visitation hours:

7 days a week:

Sunday – Thursday: 8:00 a.m. EST – 10:00 p.m. EST
Friday – Saturday: 8:00 a.m. EST – 12:00 a.m. EST
Onsite Video Visits
Onsite visits takes place in the lobby using the tablet video stations.
Remote Video Visits
Remote (offsite) video visits may be conducted using the GettingOut Visits Android app or from any computer with high-speed internet, a webcam, microphone and speakers. Learn how to set up your computer for at-home visits.
For questions about remote video visitation at Walton County Jail, call (866) 516-0115, and select option 2.
Technical Requirements for Remote Visits
To visit from your mobile device you will need:
An Android device with a front facing camera
To visit from your computer you will need:
An internet-connected device with a web camera and a microphone, high-speed internet, and Google Chrome as your browser
You can test your webcam and microphone for at-home visitations: https://visit.telmate.com/test
Adobe Flash 10 or higher must be installed on the browser you are going to use for your visit. To download or update visit: http://get.adobe.com/flashplayer/
Canceling a Visit
If you are unable to attend your scheduled visit, it's helpful to cancel at least 24 hours prior, by logging into your GettingOut account or use the link provided in your confirmation email. However, if you miss a scheduled visit, there are no cancellation fees.
Messages & Photo Sharing
Secure Messaging
Messaging is the most convenient way to stay connected with your friend or loved one. Like "chatting" or "texting," messages are short, conversational, digital notes you send from our mobile app for Android and iOS or through your GettingOut account online.
How to Send a Message
STEP 1: LOG IN
STEP 2: MAKE A DEPOSIT
Deposit funds into your "Friends & Family" account and their "Inmate" account so you can send messages back-and-forth.
 STEP 3: START SENDING MESSAGES
Once there are sufficient funds in both accounts you are ready to start exchanging messages.
Photo Sharing
If a picture is worth a thousand words, then our all-new photo sharing system will speak volumes to your loved one or friend.
NOTE: All photos must be approved by the facility before they are posted.
Still Have Questions?
| | |
| --- | --- |
| | |
| Visit our help center for FAQs and video tutorials. | Stay in touch, share with others, and stay connected. |
Sending Mail to Inmates at the Walton County Jail
The Walton County Jail allows paperback books ONLY to be sent directly to the jail. All paperback books must be sent directly from a book store or Amazon. All books sent by mail will become property of the Walton County Jail once the inmate is released.
The Walton County Jail also allows all legal mail to be sent directly to the facility. All legal mail must be marked "Legal Mail." If the mail is not labeled appropriately, it will be returned to the sender.
Mailing Address
All paperback books and legal mail should be addressed to:
Walton County Jail
796 Triple G Road
DeFuniak Springs, FL 32433
The Walton County Jail uses the digital mailing service provided through ViaPath for all non-legal inmate mail. All mail and its contents will be reviewed and approved by security staff prior to electronic delivery to the inmate. All housing units are equipped with wall-mounted kiosks and tablet devices to allow inmates to access their letter images, including a scan of the envelope.
Mailing Address
All personal mail should be addressed to:
Walton County Jail, Florida
Inmate Name, Inmate Booking Number
PO Box 247
Phoenix, Maryland 21131
All mail and pictures are saved in the ViaPath system's server. So, when inmates are released, they have access to all of the mail contents sent to them while incarcerated. Inmates will continue to send out paper mail, but cannot receive it at the jail. The only paper mail inmates will receive will be legal documents.