Crime Stoppers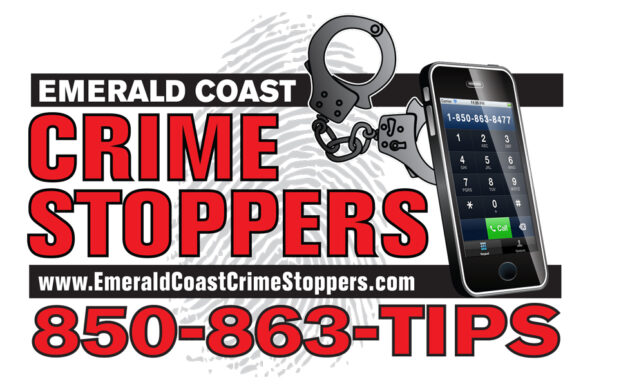 The CrimeStoppers program enables citizens to ANONYMOUSLY report individuals who are known or suspected of committing criminal acts in our community. CrimeStoppers cases are featured in news, television, and radio announcements. When you call in a tip which leads to an arrest or recovery of stolen property, you can become eligible for a cash reward of up to $1,000.00. When a tipster calls they are assigned a confidential code. This code must be used to receive a cash reward.
Presently, over 1,000 Crime Stopper programs operate worldwide. The success of this program depends on the cooperative efforts of concerned citizens, the media, and law enforcement agencies in the fight against crime. The program works because citizens, like you, get involved. You will never be asked your name or phone number. The phone calls are never traced or recorded. Crime Stoppers is a private, non-profit corporation run by civic-minded individuals who volunteer to serve on the Board of Directors. To accomplish their mission, they have partnered with the community, the media and law enforcement, whose goal is to "work together to solve and prevent crime."
How the Program Works
The CrimeStoppers program is designed to protect the identity of the caller.
WE DO NOT WANT YOUR NAME, JUST YOUR INFORMATION.
When you report a tip using the CrimeStoppers toll free number, you will be assigned a special identifier code.
Once your information has been received, the CrimeStoppers staff notifies the appropriate law enforcement agency.
If your information leads to an arrest or the recovery of stolen property, you may become eligible for a cash reward.
The CrimeStoppers Board of Directors makes the final decision on the reward amount.
Because your anonymity is guaranteed, it is very important for you to retain the assigned identifier code in order to be able to collect the cash reward. You will be given instructions on how to collect the money.
To anonymously report information for an unsolved case call CrimeStoppers at 850-654-TIPS or toll free at 1-888-654-TIPS. You may also report information online at www.emeraldcoastcrimestoppers.com.