Teen Driver Challenge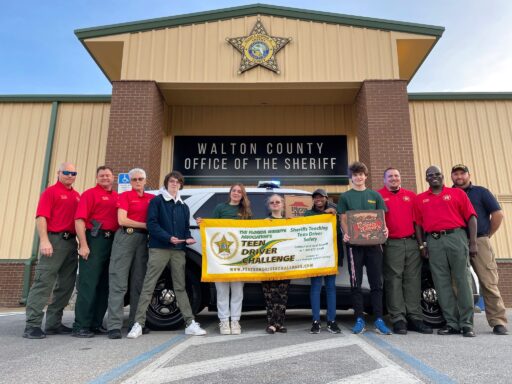 Did you know that teen drivers are three times more likely to be involved in a fatal crash than any other driver? The Walton County Sheriff's Office is committed to the safety of our young drivers and is offering a program called the Teen Driver Challenge, which focuses on teaching teen drivers the safety skills necessary when driving. It is a free course designed to help teens boost their driving skills and lessen the chances of being involved in a crash. The program will provide a mixture of classroom instruction and hands-on driver training.
Teens 15-19 are eligible and MUST have a valid Learner's Permit/Florida operator license for at least 6 months, and participants must provide their own car. A current copy of a driver's license, vehicle registration, and insurance is required. The class is limited to 12 students and all others will be placed on a waiting list for future classes.
The Teen Driver Challenge is not an advanced driving course. It is a defensive driving program that covers the following topics and driving exercises: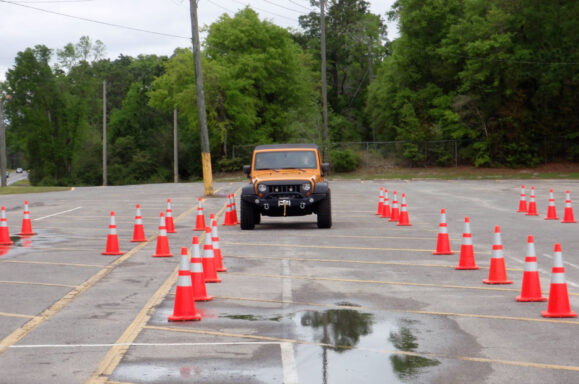 Classroom Topics (4 Hours)
Vehicle Dynamics
Human Factors
Responsibility
Liability
Drug and Alcohol Use
Night Driving
Aggressive Driving and Road Rage
Driving Range Exercises (8 Hours)
Threshold, ABS, and Emergency Braking
Evasive Maneuvers
Cornering
Backing
Forward and Reverse Serpentine
Figure 8
Off-Road Recovery
Skid Control
This program is backed by the Florida Sheriff's Association (FSA) and supported by the Sheriff.
Required Forms (click to download and print):
The Class Schedule for 2024 is as follows:
These classes are limited to 12 participants on a first come first serve basis.
For more information please contact School Resource Deputy, Erik Hartsel, at [email protected].