WOMAN WANTED ON FEDERAL WARRANTS FLEES; CRASHES VEHICLE AFTER DEPUTIES FIND GUN
Posted on August 16, 2018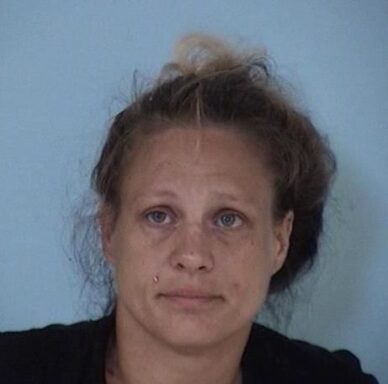 August 16, 2018
WALTON COUNTY, Fla— Walton County Sheriff's Office is seeking the public's help in locating a suspect who fled from deputies early Thursday morning.
Crystal Carr, 39, was a passenger in a vehicle pulled over for a traffic violation at approximately 3:41 am near Smith Road and Highway 90.
Deputies were speaking to the driver out of the vehicle and attempted to make contact with Carr who was fidgeting in the passenger seat. One of the deputies noticed a .22 revolver in the passenger door map pocket next to Carr's leg. When the deputy reached for the weapon, Carr jumped into the driver's seat and fled. The deputy was able to take possession of the weapon before she fled the scene.
At 4:17 am a resident living off of Lester Lane called in a suspicious vehicle. Carr had fled the area.  Walton Correctional Institute assisted with their K9 Team but was unable to locate her.
Carr is described as a white female with bleached blond hair, 5'6 to 5'7 and approximately 100-110 lbs. She was last seen wearing a pink shirt and blue jeans. Carr has multiple tattoos on her neck and arms. She has a gold grill on her teeth.
Florida Highway Patrol is investigating the property damage to the home where Carr crashed the vehicle.
Anyone with information on Carr's whereabouts you are asked to call the Walton County Sheriff's Office at (850) 892-8186 or you can remain anonymous by calling Emerald Coast Crime Stoppers at (850) 863-TIPS. Submit a web tip at http://www.emeraldcoastcrimestoppers.com/ or send a mobile tip using the P3 Tips Mobile Application or the Walton County Sheriff's Office smartphone app. You could be eligible for a cash reward.