WOMAN FOUND GUILTY OF FATAL HIT-AND-RUN THAT KILLED INLET BEACH MAN
Posted on October 11, 2023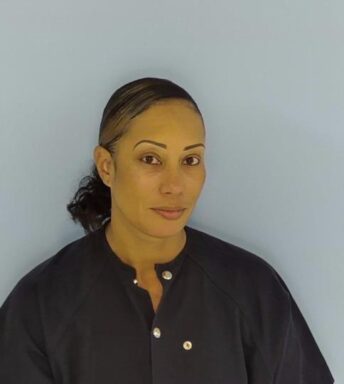 (Walton County, Florida) Ginger Bowden Madden, State Attorney for the First Judicial Circuit of Florida, announced that today a Walton County jury found Sheila Barger guilty as charged for leaving the scene of a crash involving death.
On May 31, 2021, Barger hit a pedestrian around 4 a.m. on Highway 98 in Inlet Beach and left the scene. The pedestrian suffered a broken leg when struck by the Defendant's driver-side fog light, and he was propelled onto the Defendant's vehicle where his head impacted and busted the driver's side windshield, breaking the glass. During the crash, pieces of the Defendant's vehicle, including her driver's side rearview mirror, were left behind at the scene. Investigators from the Floria Highway Patrol were able to track down the vehicle's make, model, and color based on the recovered vehicle parts.
Hours later, Florida Highway Patrol discovered Barger's vehicle parked less than 2 miles from the crash in a nearby apartment complex parking lot with damage consistent with the victim's injuries and the car parts left on the scene. Barger's family members saw law enforcement looking at Barger's vehicle and had her come outside to speak with law enforcement. Barger admitted to driving and being involved in a crash and failing to report the impact, but she claimed she thought she hit a deer, went back to look for a deer, and couldn't find one, so she went home to sleep. Barger also admitted to drinking alcohol the evening before the crash but said she was OK to drive. There was a half-empty bottle of rum and plastic cups in Barger's vehicle.
The victim's DNA was matched to the blood recovered from Barger's windshield. A credit card belonging to the victim was recovered near the Defendant's side view mirror left on the scene, and other personal effects from the victim were scattered in the roadway and median where the victim's body was recovered. Barger was arrested on the warrant for this case on December 5, 2022.
Circuit Court Judge Kelvin Wells remanded Barger into custody and set her sentencing for December 5, 2023. The Florida Highway Patrol conducted the investigation and arrest with assistance from the Walton County Sheriff's Office. Assistant State Attorney Angela Liles prosecuted the case. For further information, please contact Ms. Liles at (850) 892-8080.