WOMAN ARRESTED AFTER SPRAY PAINTING BOYFRIEND'S NAME AT PUBLIC PARK
Posted on May 15, 2018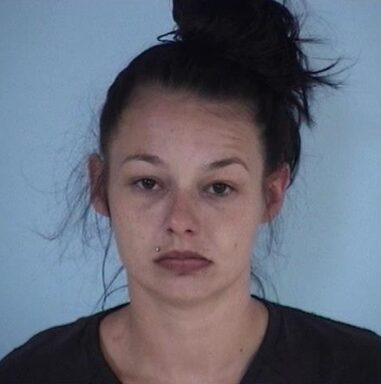 For Immediate Release
May 15, 2018
SANTA ROSA BEACH, Fla— A DeFuniak Springs woman is arrested for causing more than $10,000 in damages to Pilcher Park after she spray-painted her boyfriend's full name with purple paint.
Deputies responded to Pilcher Park Tuesday morning following a call from a county employee who noticed the graffiti when he arrived to clean the park.
When deputies arrived they located various monograms including; heart-shaped symbols, the name Brittany Ann, and smiley faces spray-painted on fixed objects. "John Ryan Wilson you stole my heart" was also written in purple spray paint on one of the Clyde B. Well's Bridge columns.
A suspect was quickly identified as Brittany Ann Clenney, 28, of Caswell Drive. When deputies arrived to speak to Clenney she still had purple paint on her left forearm.
Clenney was arrested for felony criminal mischief and booked into the Walton County Jail.
PUBLIC SERVICE ANNOUNCEMENT: When you spray paint your boyfriend's full name at a brand new public park…chances are we are going to find you. Our investigators are pretty smart. Info to follow. #HopelessRomantic #OnlyinFlorida@weartv @WJHG_TV @WMBBTV @nwfdailynews @WZEPAM1460 pic.twitter.com/KEZ0TLIz0d

— Walton Co. Sheriff (@WCSOFL) May 15, 2018