WCSO/WCFR RESPOND TO FATAL HOUSE FIRE IN DEFUNIAK SPRINGS
Posted on June 16, 2018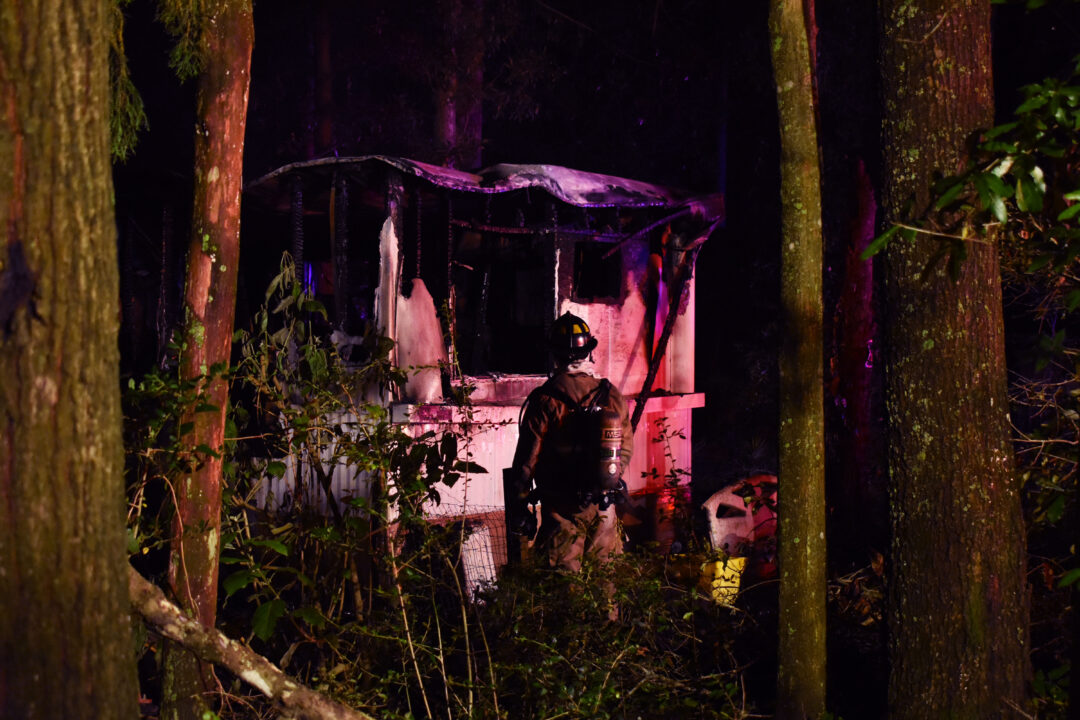 June 16, 2018
DEFUNIAK SPRINGS, Fla— Walton County Sheriff's Office and Walton County Fire Rescue respond to a fatal house fire on Cotton Lane in DeFuniak Springs.
Walton County Fire Rescue and Walton County Sheriff's Office were called to the home at 9:54 PM last night following two 911 calls reporting a structure fire with residents possibly still inside. When deputies and fire crews arrived on scene they found heavy smoke and flames coming from inside the mobile home. Walton County Fire Rescue assisted Argyle Volunteer Fire Department alongside DeFuniak Springs Fire Department in quickly extinguishing the flames. Two bodies were later located in the structure.
The State Fire Marshall's office responded to investigate the cause of the fire. The fire is not believed to be suspicious in nature. Next of kin has not yet been notified for both victims.