UPDATE: MISSING TEENAGER LOCATED
Posted on December 15, 2020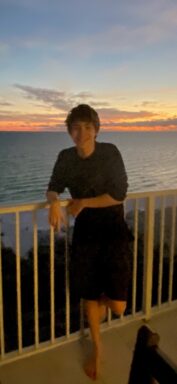 Samuel Fugate has been located and is safely back with his family.
_____________________________________
Walton County Sheriff's Office is asking for our community's help in locating a missing teenager.
Samuel Lee Fugate, 15, was visiting Walton County on vacation with family friends when he went missing from a condo early this morning.
Those traveling with him last saw him in their room at Leeward Key at 2 am. These photos are the most recent pictures we have (only a few days old).
Samuel left his phone and shoes at the condo, however, his wallet is missing. Those traveling with him say they have not made any friends since they've been here and this is Samuel's first time in the area.
His parents are currently traveling to the area to help look for him.
Anyone with information is asked to contact the Walton County Sheriff's Office at (850)-892-8111.