WCSO SCHOOL RESOURCE DEPUTY TERMINATED, CHARGED FOR SOLICITATION OF A MINOR
Posted on February 10, 2023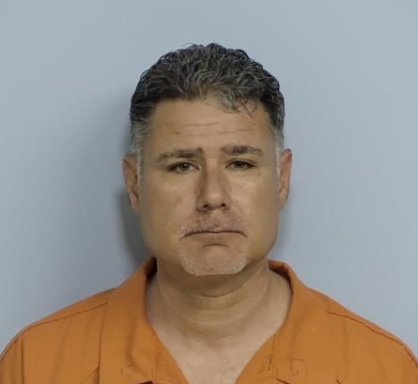 February 9, 2023
WALTON COUNTY, Fla— A Walton County Sheriff's Office School Resource Deputy has been terminated and arrested for charges stemming from an investigation involving a 14-year-old student.
On January 31st Walton County Sheriff's Office immediately removed Artie Rodriguez, 52, from his position as a School Resource Deputy at the Walton Academy and launched an investigation after a victim came forward to file a report.
It was discovered during the investigation that between December 9th, 2022, and January 26th, 2023, Rodriguez attempted to engage in a sexual relationship with the student both in person and via text, he showed this student explicit photos, touched the student in an inappropriate manner, and provided the student with a vape pen.
Our agency is thoroughly investigating whether there was additional misconduct while Rodriguez was on duty, on school premises, or otherwise.
"Not only was Rodriguez in a position of trust as a School Resource Deputy, but at a school where kids are truly vulnerable and already facing hardship and challenges of their own," said Sheriff Michael Adkinson. "It's a violation of his oath of office and the badge."
Rodriguez started with the Walton County Sheriff's Office in October of 2001 and went into reserves in June 2017 returning to full-time status in August 2022.
"This is a long-standing member of our agency, but I won't mince words," continued Adkinson. "We will not, under any circumstances, tolerate this type of behavior from someone in a position of authority – particularly one who is interacting with our children."
"There are exceptional people who put on the uniform every day and do so with integrity and honor," said Sheriff Adkinson. "I would implore our residents, do not let this person be a representation of law enforcement or the Walton County Sheriff's Office as a whole."
Rodriguez is charged with engaging in a romantic relationship with a student by an authority figure, distribution of harmful material to a minor on school property, use of a two-way communication device to facilitate a felony, battery, and providing nicotine to a minor.