WCSO INTRODUCES HANDLE WITH CARE PROGRAM
Posted on August 6, 2018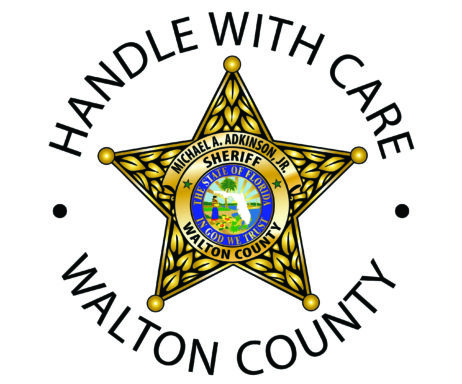 August 6, 2018
WALTON COUNTY, Fla— Walton County Sheriff's Office has a new way to serve those with special needs in the community.
The newly launched Handle with Care program is designed to meet the needs of residents in Walton County who may require special assistance during an emergency or non-emergency situation.
Residents who feel a loved one may benefit from this program are encouraged to fill out a Citizen Support Form identifying a special physical, behavioral and/or psychological need.
Qualifications for the Handle with Care program include but are not limited to autism, Asperger's Syndrome, behavioral disorders, Cerebral Palsy, Dementia, Down Syndrome, hearing impairment, mental disorders, and more.
Once the information on the Handle with Care Citizen Form has been verified, an alert will be put into the Walton County Sheriff's Office database. Any time WCSO receives a call related to the address or vehicle identification information listed on the Handle with Care Citizen Form, the deputy or fire rescue crews responding to the call will receive an alert with a description of the member of the household who may require special attention or care.
Members of the Handle with Care Program will also receive a Handle with Care decal to place on their vehicles or the windows of their home to alert first responders of loved ones with special needs.
"It is our desire to know how we can better serve the citizens and improve our interaction," said Sheriff Michael Adkinson. "At its heart Handle with Care is about protecting those people in our community who may need special assistance."
To learn more about the Handle with Care program click here.