WCSO GRADUATES TWO FROM FLORIDA DEPARTMENT OF LAW ENFORCEMENT LEADERSHIP ACADEMY
Posted on April 15, 2019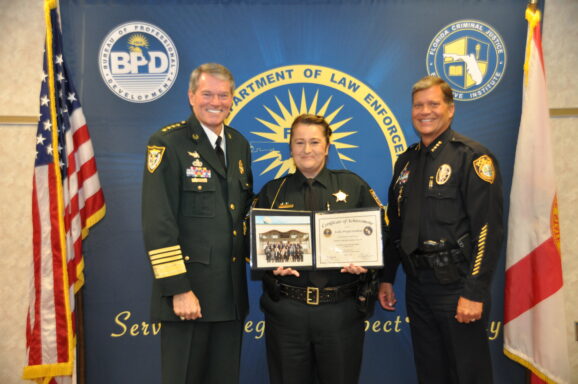 For Immediate Release
April 15, 2019
PENSACOLA, Fla. – Two Walton County Sheriff's Deputies have completed one of the top first-line supervisors training academies in the state.
The Florida Criminal Justice Executive Institute announced the graduation Friday, of 40 supervisors from the Florida Leadership Academy, Class 44. These graduates serve in leadership roles representing 24 criminal justice agencies throughout the state.
Sergeant Wayne Grandstaff and Sergeant Callie Locklear were among the graduates who met for four week-long sessions at the Escambia County Sheriff's Office in Pensacola, Florida. They learned the skills necessary to support the needs of their agencies and their communities as they prepare for future challenges.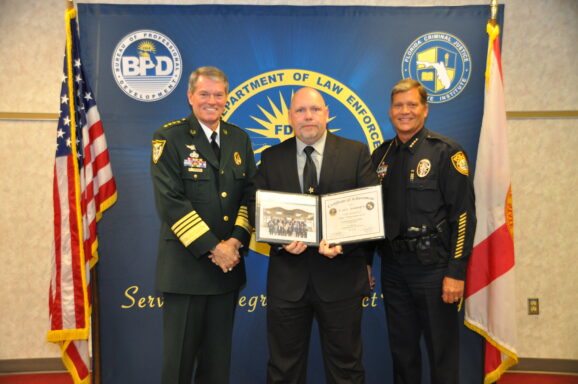 The goal of the Florida Leadership Academy is to prepare first-line supervisors in criminal justice organizations to exemplify the character and integrity expected of criminal justice professionals and to examine the various components necessary to be an effective leader.
"We are proud of Grandstaff and Locklear for their outstanding achievement," said Sheriff Michael Adkinson. "We look forward to them bringing back what they've learned and using it to help continue our commitment to excellence."
The Florida Criminal Justice Executive Institute, which is housed within the Florida Department of Law Enforcement and affiliated with the State University System, was established in 1990 by the Florida Legislature to address the need for an innovative and multi-faceted approach to the education and training of criminal justice professionals.
###