WCSO ASKING FOR PUBLIC'S HELP LOCATING MISSING AND ENDANGERED DEFUNIAK SPRINGS WOMAN
Posted on October 25, 2023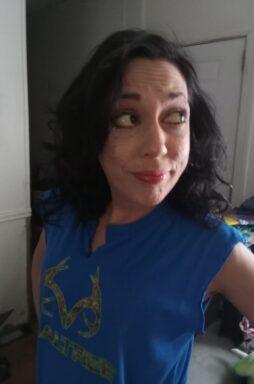 WALTON COUNTY, FLA— Walton County Sheriff's Office is asking for the public's help in locating a missing DeFuniak Springs woman last seen nearly two weeks ago.
On October 17th, Walton County Sheriff's Office responded to John Boland Road in DeFuniak Springs to take a missing persons report for 33-year-old Angela Rodriguez.
Rodriguez's boyfriend told investigators he had not seen her since October 12th at around 7 p.m. when he left the house. At that time, Angela was at the residence.
A search of the surrounding wooded area was conducted as well as a follow-up search using K-9 Teams – all with negative results.
Angela has an extensive medical history and has been treated for mental health issues. At this time, she has not taken the necessary medication and our agency believes she may be in danger for this reason.
Rodriguez was last seen wearing a light-colored shirt, white or grey leggings, and black rubber boots. She has shoulder-length, black hair.
Anyone with information is asked to contact the Walton County Sheriff's Office at (850)-892-8111 or Emerald Coast Crime Stoppers at (850)-863-TIPS.