WCSO ARRESTS SUSPECT LESS THAN AN HOUR AFTER BANK ROBBERY IN FREEPORT
Posted on September 3, 2019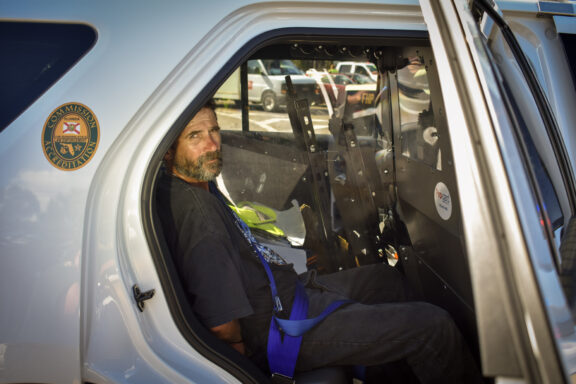 September 3, 2019
FREEPORT, Fla—A suspect was quickly apprehended after a bank robbery in Freeport Tuesday afternoon.
Deputies were dispatched at 3:23 pm to the Trustmark Bank located at 16234 US Highway 331 following a panic alarm activation. It was confirmed the bank had been robbed by a white male subject who slid a note to the clerk stating he was heavily armed and had explosives.
The clerk provided the subject approximately $3400 from the register drawer and placed into a paper sack.
Photos from bank security cameras were quickly circulated to responding law enforcement. Patrol deputies were directed to conduct checkpoints along major thoroughfares in the county and were able to locate the suspect on US Highway 98 near the intersection of County Road 395 on a black motorcycle.
When deputies approached the suspect, they noticed a large bulge under his clothing. He was then asked to lift his shirt to which the male had numerous dollar bills sticking out of the front of his waistband on his pants. The suspect then surrendered himself and replied, "Y'all got me".
???WCSO SEEKING BANK ROBBERY SUSPECT???

WCSO is currently tracking a subject wanted in connection to a bank robbery at TrustMark in Freeport at 3:20pm on U.S. Hwy 331 South. #BREAKING pic.twitter.com/kfdW4xSJvx

— Walton Co. Sheriff (@WCSOFL) September 3, 2019
The man was later identified as Brian Wardlow, 51, of Autumn Lane in DeFuniak Springs.
Wardlow is charged with robbery, writing a threat to kill or injure, assault, and falsely reporting a bomb threat. He was arrested and transported to the Walton County Jail without incident.
Walton County Sheriff's Office would like to thank the Florida Highway Patrol for their assistance in today's arrest.