WCSO ANNOUNCES BID AWARD FOR DRIVING PAD PROJECT
Posted on June 2, 2020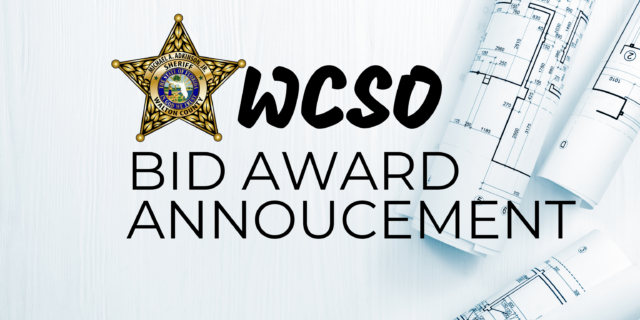 June 2, 2020
WALTON COUNTY, Fla— Walton County Sheriff's Office announces a bid award following an RFP for an upcoming project at its DeFuniak Springs location.
A Driver Training Pad is in the works for WCSO after being awarded the Triumph Grant put in place to rejuvenate the Gulf Coast Region affected by the 2010 Deepwater Horizon oil spill.
The bidding for the project, announced on April 30th, was awarded to C.W. Roberts who estimated the project at just over $1.2 million.
You can find the bid tabulation by clicking here.