WCFR PARAMEDICS HELP DELIVER BABY GIRL INSIDE AMBULANCE
Posted on October 2, 2018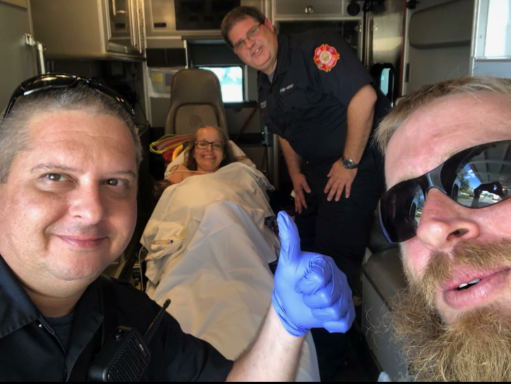 October 2, 2018
DEFUNIAK SPRINGS, Fla — Walton County Fire Rescue paramedics and a DeFuniak Springs mother experienced a ride they will not soon forget.
At 12:04 PM on Tuesday, October 2, 2018, the Walton County Sheriff's Office received a call about a mother who was going into labor. Walton County Fire Rescue medics Marc Stankiewicz and Russell Hilligoss quickly responded to Roehm Preschool & After Care off Highway 83 in DeFuniak Springs.
The expecting mother and her husband were waiting in the parking lot and Medic Hilligoss and Medic Stankiewicz noticed the woman experiencing heavy contractions. Both men quickly jumped into action and loaded the mother into the back of the ambulance.
"I realized we weren't going to have time to get to a local hospital for the mother to deliver the baby," says Firefighter/Paramedic Russell Hilligoss. "We made her comfortable and got ready."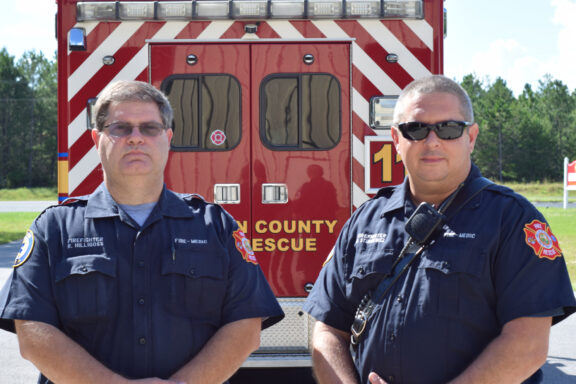 At 12:21 PM, the mother gave birth to a beautiful baby girl in the back of the ambulance.
"I'm so glad to have been able to help," said Stankiewicz. "This is the good side of the job. I was the first one to hold her. I looked at her and said welcome to the world little one. It was an unforgettable day."
Paramedics Hilligoss and Stankiewicz transported the mother to a local hospital where she and the baby are in good health.