WALTON COUNTY SHERIFF'S OFFICE WARNS CITIZENS OF EXTORTION SCAM
Posted on April 23, 2018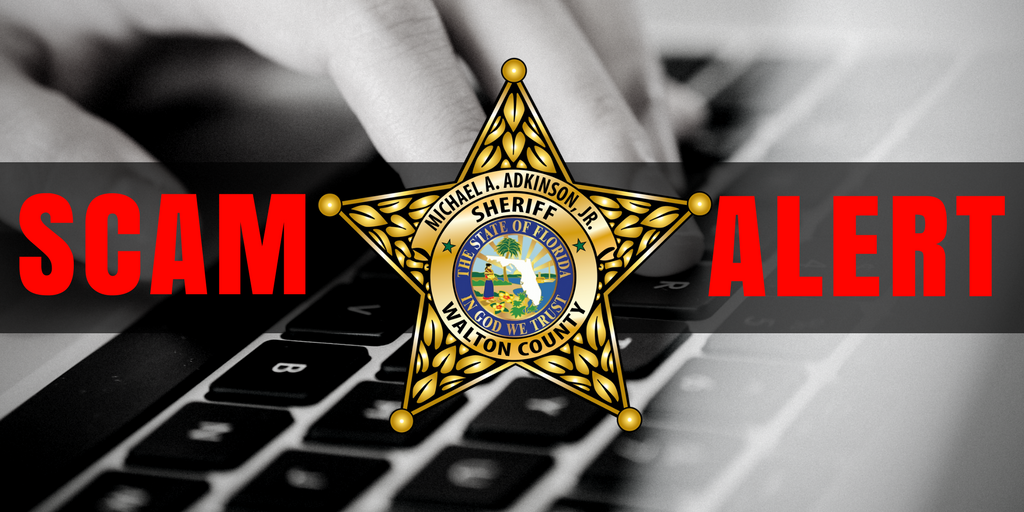 For Immediate Release 
April 23, 2018
DEFUNIAK SPRINGS, Fla— The Walton County Sheriff's Office is warning residents of extortion letters that are starting to circulate in Walton County.
When residents in Walton County check their mail today, they may find a letter stating that for a hefty fee, their "secret" is safe. This is an extortion scam.
The letter starts with a threat; "I know about the secret you are keeping from your wife and everyone else. More importantly, I have evidence of what you have been hiding."
The details in these extortion letters, such as your name and the neighborhood and city in which you live, are just specific enough to make them believable but remain vague enough to cover a range of "secrets."
The letter goes on to give the reader two options; ignore the letter and evidence of the "secret" will be sent to the reader's wife, family, friends and neighbors or pay an $8,400 "confidentiality fee."
The scammers ask for payment in bitcoin and provide step-by-step instructions on how to pay the fee anonymously.
If you receive one of these letters in the mail or you have become a victim of this scam, you are asked to call the Walton County Sheriff's Office at (850) 892-8111.
CLICK HERE to view the full version of the extortion letter.