WALTON COUNTY SHERIFF'S OFFICE MAJOR AUDIE ROWELL TO ATTEND FBI NATIONAL ACADEMY
Posted on January 2, 2020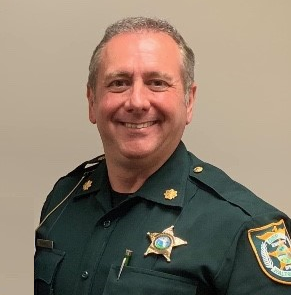 January 2, 2020
WALTON COUNTY, Fla— Walton County Sheriff's Office Major Audie Rowell will be attending one of the toughest challenges of law enforcement officers – the FBI National Academy in Quantico, Virginia.
Getting accepted into the program is no easy feat. Participation is by invitation only, through a nomination process and participants are drawn from every U.S. state and territories and partnering nations around the world.
"This class will make-up exemptional leaders from all areas and backgrounds," said Sheriff Michael Adkinson. "We are sending them one of our best."
Major Audie Rowell began his career in law enforcement with the Leon County Sheriff's Office in 1986. He has been with the Walton County Sheriff's Office since 2009 where he has served in various capacities including Patrol and SWAT Commander and most recently the Director of Emergency Services.
"I just want to thank Sheriff Adkinson for the opportunity to represent Walton County Sheriff's Office at this prestigious school," said Major Rowell.
Each year, the FBI sponsors four sessions of the National Academy. Each includes about 220 local law enforcement officers who live in dorm-like settings during the 10-week training course.
"The relationship, the shared understanding, and the trust built here at the National Academy is more important than ever," said Attorney General William P. Barr in June of 2019 addressing class 276.
Major Rowell will be part of the 279th class at the Academy and will be attending from January to March.