WALTON COUNTY RANKS THIRD IN THE STATE FOR REDUCTION IN CRIME IN 2018
Posted on November 30, 2018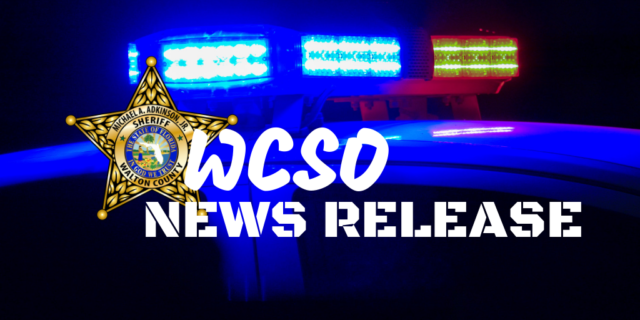 November 30, 2018
DEFUNIAK SPRINGS, Fla— Walton County ranks among the top in the state to see a reduction the crime rate.
The statistics were published this week by the Florida Department of Law Enforcement in the Semi-Annual Uniform Crime Report. The results are tallied numbers from January to June of 2018.
Walton County saw a 36 percent drop in total crime index ranking third in the state behind Union County (41.4) and Dixie County (49.4). Walton County also held a clearance rate of 36 percent jumping three percent from 2017.
"We are proud of how far we've come," said Walton County Sheriff Michael Adkinson. "This is the direct result of a strong relationship with our community and their support of our men and women in green – not to mention those working diligently behind the scenes."
The county saw dramatic decreases in major crimes over the last six months such as robberies, aggravated assaults, burglaries, and larceny.
"Now, with the inclusion of Child Protective Services, we hope to see those numbers fall even further," said Adkinson.
During the six-month reporting period, calls for service into the Sheriff's Office closed in on 90,000.
To review the full report visit http://www.fdle.state.fl.us/FSAC/UCR-Reports.