WALTON COUNTY FIRE RESCUE TO HOST MULTI-AGENCY MOCK DUI CRASH AHEAD OF PROM SEASON
Posted on February 10, 2020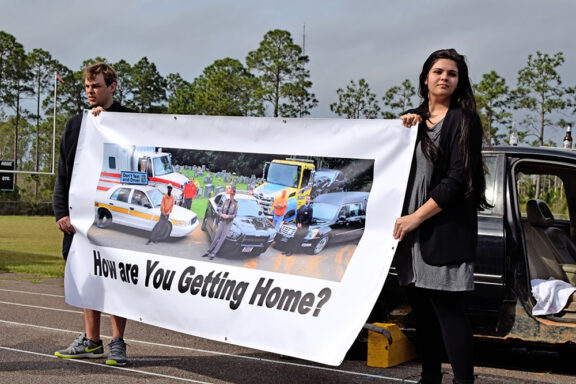 Walton County, Fla — According to the National Highway Traffic Safety Administration, approximately a quarter of car crashes with teenagers involve an underage driver under the influence of alcohol.
That's why Walton County Fire Rescue is teaming up with local agencies to host a mock traffic crash emphasizing the dangers of driving under the influence of drugs or alcohol for the students of Walton High School and Paxton School as they prepare for prom season.
On Friday, February 14, 2020, at 9:00 AM, Walton County Fire Rescue and the Walton County Sheriff's Office will be partnering with the DeFuniak Springs Fire Department, Florida Highway Patrol, Cobb's Towing and Clary Glenn Funeral home to host a mock fatal DUI crash at Walton High School in DeFuniak Springs. This event has one message in mind: don't drive intoxicated.
The high school students will witness a real-time simulation of a fatal traffic crash staged by local first responders. The mock traffic crash will provide a realistic look into the serious and tragic consequences of intoxicated driving.
After the presentation, guest speakers Renee Napier and Eric Smallridge will share their stories to emphasize the dangers of drunk driving and how it forever altered their lives.
"This presentation may be difficult to watch," said Sheriff Michael Adkinson. "But if it convinces these students to call a cab, phone a friend, or contact a parent instead of getting behind the wheel intoxicated, it was worth it."