WALTON COUNTY FIRE RESCUE PARTNERS WITH LIBERTY VOLUNTEER FIRE DEPARTMENT TO PROVIDE QUALITY MEDICAL CARE
Posted on September 14, 2021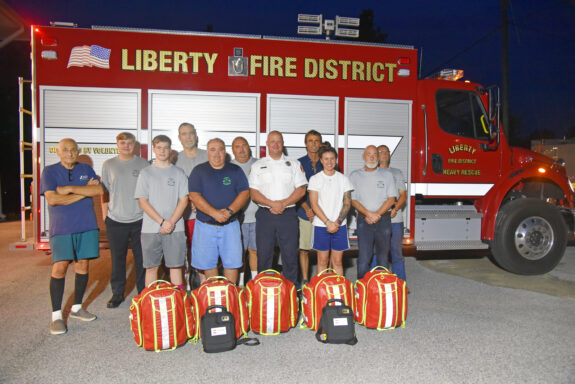 Walton County Fire Rescue partners with Liberty Volunteer Fire Department to bring the best medical care to residents in Liberty's fire district.
Today, Walton County Fire Rescue donated several medical supplies, including two automated external defibrillators, five basic life support (BLS) medical bags stocked with medical supplies, and a secured supply cabinet for medical supply storage.
In addition, Liberty Volunteer Fire Department now also has access to Walton County Fire Rescue's inventory management software allowing them to order medical supplies that will be provided by Walton County Fire Rescue.
"Ensuring that the residents of Walton County are provided with the best medical care possible is our top priority," says Walton County Fire Rescue Fire Chief Tracey Vause. "This partnership with Liberty Volunteer Fire Department will ensure our volunteer firefighters and emergency responders are equipped with all of the supplies and training necessary to provide patients with the highest quality care."
On May 14, 2021, Liberty Volunteer Fire Department entered into a mutual aid agreement with Walton County Fire Rescue to standardize medical treatment for Walton County residents. The agreement includes a set of medical protocols for all first responders with Emergency Medical Responder (EMR) certification to follow when responding to medical calls.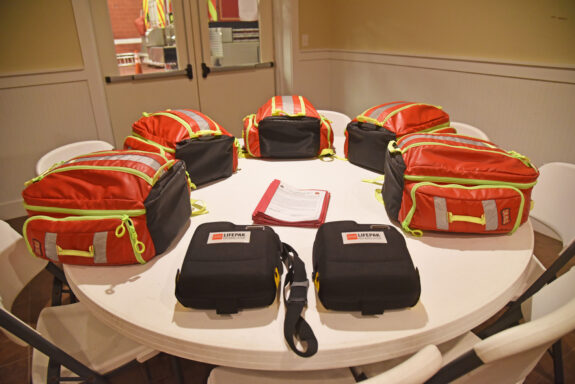 The Walton County Fire Rescue training division is working closely with Liberty Volunteer Fire Department's first responders to provide quarterly training to the volunteers to ensure they are delivering medical treatment with confidence.
Walton County Fire Rescue would like to thank Liberty Volunteer Fire Department Fire Chief Tony Roy and all volunteers for their willingness to serve the community. Walton County Fire Rescue is excited about the future of fire and EMS services in Walton County.