WALTON COUNTY FIRE RESCUE FIREFIGHTERS EXTINGUISH SECOND STRUCTURE FIRE OF THE DAY
Posted on January 27, 2019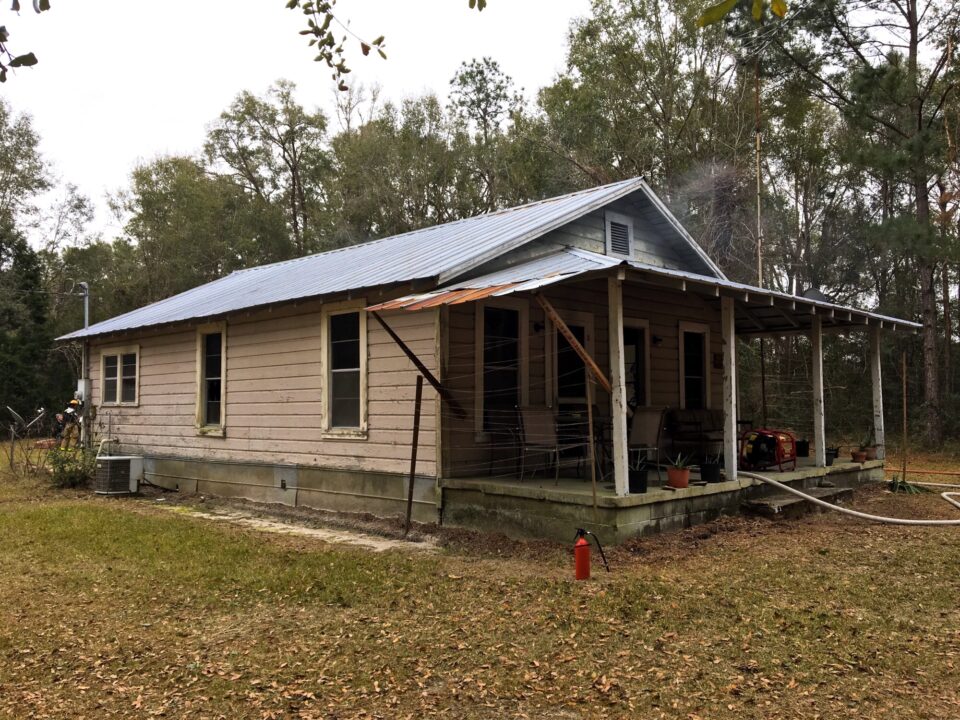 January 27, 2019
DEFUNIAK SPRINGS, Fla—Walton County Fire Rescue firefighters quickly extinguish flames inside a home in Westville Sunday.
Just before 11:15 AM this morning, Walton County Fire Rescue responded to a second 911 call in reference to a structure fire on County Highway 181C in Westville. The caller stated they could see smoke coming from inside a nearby home.
Firefighters arrived on scene and quickly extinguished the flames coming from inside the walls near the kitchen of the home. Walton County Fire Rescue crews were able to contain the flames to the area where the fire originated, saving the home from severe damage. Fortunately, no residents were inside the home at the time of the fire.
The cause of the fire was determined to be from aged, faulty electrical wiring within the walls of the home. Because the single story house suffered smoke damage during the fire, The American Red Cross was notified of the incident to provide aid to the residents.