WALTON COUNTY FIRE RESCUE BATTLES MOBILE HOME FIRE IN CHOCTAW BEACH
Posted on October 21, 2021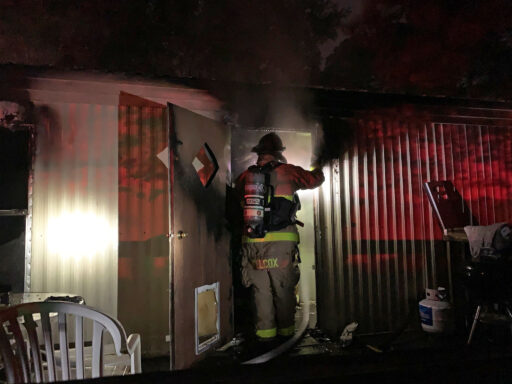 Walton County Fire Rescue firefighters knock down flames engulfing a mobile home in Choctaw Beach.
At 7:52 p.m. on Wednesday, October 20, 2021, the Walton County Sheriff's Office received a 911 call regarding a structure fire on Juniper Drive in Choctaw Beach. The caller stated she could see flames coming from a mobile home next door and was unsure if anyone was trapped inside. Walton County Fire Rescue and the Walton County Sheriff's Office arrived on scene to find flames billowing out of the windows of the mobile home. Fortunately, the resident of the home made it out of the house safely before first responders made it to the scene.
Walton County Fire Rescue crews were able to quickly contain the fire, preventing the blaze from spreading to nearby homes.
Unfortunately, two dogs were found deceased in the home.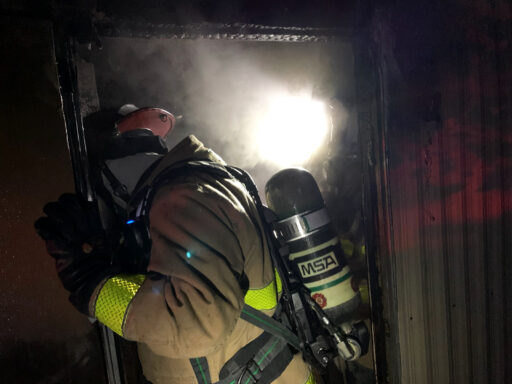 The fire was caused by grease left unattended on the stove in the kitchen.
With the holiday season approaching, Fire Chief Tracey Vause would like to remind everyone to keep a close watch on food cooking on a stove top and inside an oven, especially when cooking with any kind of oil or grease. Never leave your stove unattended, and always double check the kitchen before you leave to ensure all appliances are turned off.