WALTON COUNTY ARMED ROBBERY SUSPECT ARRESTED IN NEWTON COUNTY, MISSISSIPPI
Posted on March 14, 2023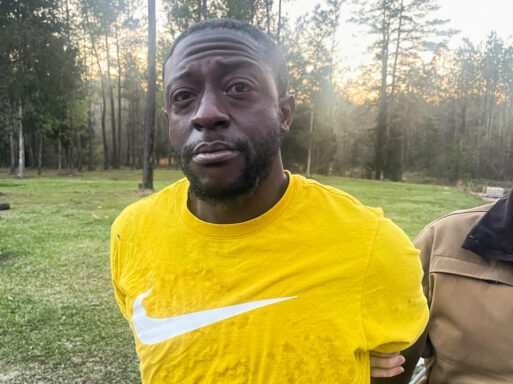 Early Tuesday morning, an armed robbery suspect out of Walton County was tracked to a location in Newton County, Mississippi and taken into custody.
On February 19, 2023, Walton County Sheriff's Office was called to the Sleep Inn in Mossy Head following the report of an armed robbery. The front desk clerk told deputies the suspect entered the hotel, brandished a firearm, and said, "give me everything you got." The suspect then fled the scene with an undisclosed amount of cash.
Walton County Sheriff's Office investigators were quickly able to identify the suspect as Juwon Maurice Hughes, 36, of Jacksonville, Florida. An arrest warrant was issued for Hughes.
On Tuesday, March 14, Hughes was found in Hickory, Mississippi by law enforcement. He was arrested and transported to the Newton County Jail to await extradition to Walton County where he will be charged with armed robbery.
Walton County Sheriff's Office would like to thank the U.S. Marshals Gulf Coast Regional Fugitive Task Force for their assistance in Hughes' arrest.