THE GRINCH ARRESTED IN WALTON COUNTY; PORCH PIRATE CAUGHT WITHIN 24 HOURS OF STEALING PACKAGE
Posted on December 21, 2018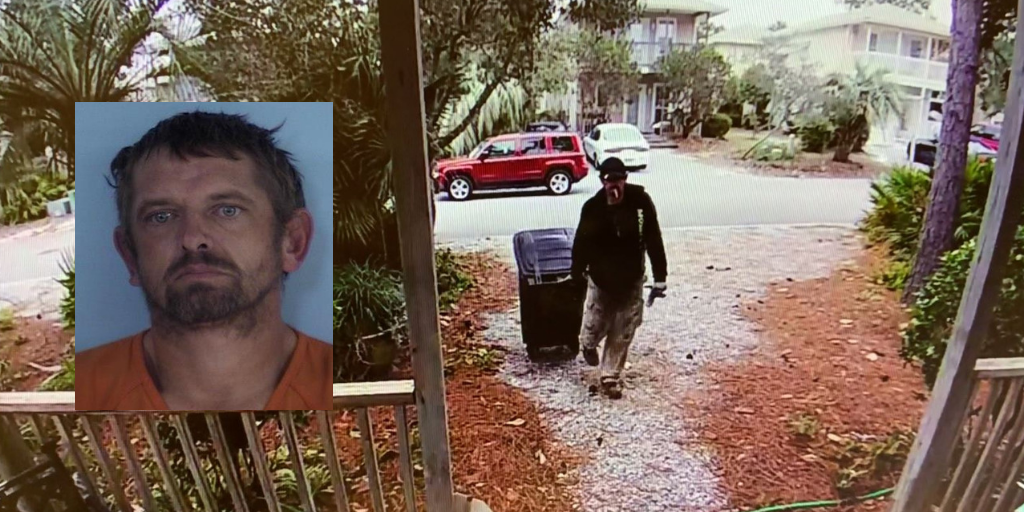 December 20, 2018
WALTON COUNTY, Fla— A man who appeared to be acting as a good Samaritan didn't fool law enforcement Thursday after he stole a package from a resident in Santa Rosa Beach.
Wednesday, a homeowner on Redfish Circle reported a package stolen by a white male caught on home surveillance system. At first, it appeared he was just taking in the garbage can from the street to the porch. But, then he is seen bending over and hiding the package in his sweatshirt before walking off.
Deputies caught up with a male subject this afternoon matching the description of the suspect in the video. He was identified as James Travis Hamill, 40, of Santana Drive in Santa Rosa Beach.
Hamill was arrested and charged with burglary and petit theft. He was transported and booked into the Walton County Jail and is awaiting first appearance.