SUSPECT MAKES COFFEE, SMOKES CIGARETTES DURING THEFT; DNA LEADS TO POSITIVE ID
Posted on November 6, 2018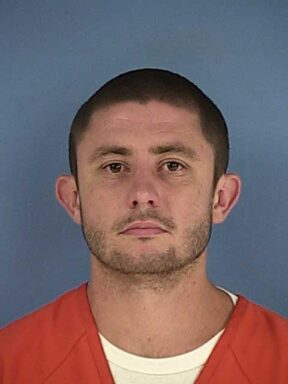 November 6, 2018
WALTON COUNTY, Fla— A cigarette butt left at the scene of a crime leads investigators to a career criminal incarcerated in Santa Rosa County.
On March 17, 2018, deputies responded to Regional Utilities in reference to a commercial burglary. The victims advised they have personal sheds on the property and several items were scattered around and a few came up missing.
Stolen items included:
– Ronix Wakeboard $400
– Penn Gold offshore trolling reel with rod $900
– 2 Daiwa SALTIST reels on Penn Rampage rods $600
– 3 Penn 330 Level Wind reels on Ugly STIK rods $750
– Penn Senator reel on Senator rod $250
– Penn Spiking reel with rod $175
– Costa black/blue Fantail 580 sunglasses $250
– Battery charger $50
Inside one of the buildings on the property was several tables lined up used for meetings with employees. The suspect entered the building from the rear door before making a pot of coffee. Two Styrofoam cups were located inside, one was beside the coffee pot, and the other was on a small table near the open window. Inside of the open window was a cigarette butt shoved between the screen and the building. The Styrofoam cups and the cigarette butt was collected as evidence and sent to a Florida Department of Law Enforcement lab.
According to the lab report, the observed DNA profile is 700 billion times more likely to occur if the sample originated from James Dexter Jackson than from an unrelated individual.
Jackson will now face additional charges of grand theft and burglary.