SUSPECT IN SANDESTIN SHOOTING RELEASED FROM HOSPITAL, BOOKED INTO WALTON COUNTY JAIL
Posted on September 27, 2023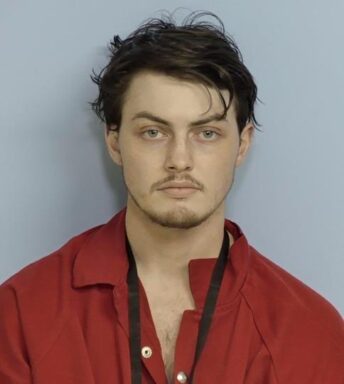 September 27, 2023
WALTON COUNTY, FLA— The person behind a shooting rampage in Sandestin has been released from the hospital and booked into the Walton County Jail.
Gunner Harding Cole, 21, of Warner Robbins, Georgia has been formally arrested and booked into the Walton County Jail. Cole is charged with attempted murder, shooting into an occupied vehicle, and aggravated battery with a firearm – all felonies.
Cole's charges stem from an incident on September 21st where the Walton County Sheriff's Office responded to the sound of gunfire in the Sandestin area. Multiple 911 calls came flooding in reporting an active shooter in the area of Heron Walk Drive and Baytowne Avenue.
Within minutes, Walton County Sheriff Deputies located the suspect who opened fire. A deputy returned fire and was able to neutralize Cole before any more harm came to the public.
During the incident, a victim who was struck in the back drove north to Baytowne Wharf and was later transported to Fort Walton Beach Medical Center. He told investigators as he approached the roundabout at Heron Walk Drive and Baytowne Avenue, he saw a man standing in the road shooting at cars. He then realized he had been shot.
Walton County Sheriff's Office is still actively investigating a death that we believe is linked to this incident and identifying others who were targeted in Cole's random act of violence that will undoubtedly result in additional charges as the investigation progresses.
"It is imperative that we conduct a thorough investigation, so we not only accomplish an arrest but achieve a successful prosecution," said Sheriff Michael Adkinson. "This type of violence will not be tolerated in Walton County."
Cole was booked into the Walton County Jail Wednesday afternoon and will have first appearance Thursday morning.