SUSPECT FROM PURSUIT FLEES HOSPITAL; TWO WANTED FOR GRAND THEFT AUTO FOLLOWING ROLLOVER
Posted on April 29, 2019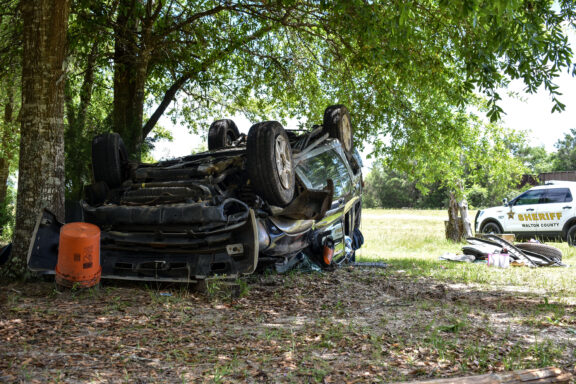 April 29, 2019
MOSSY HEAD, Fla— A suspect from a pursuit leaves from the hospital with the help of her passenger and now both are being sought by Walton County Sheriff's Office.
Morgan Markward, 19, was the driver of a stolen SUV that crashed off Highway 90 on April 26th after deputies attempted to stop the vehicle using spike strips.
After investigation, it was learned Markward and her passenger Justice Kelley, 19, were driving a stolen Buick out of Crestview when they pulled into the Love's Travel Stop Friday. Markward then stole a Chevy Trailblazer which was left running at a gas pump. Both Markward and Kelley were seen leaving the parking lot at a high rate of speed.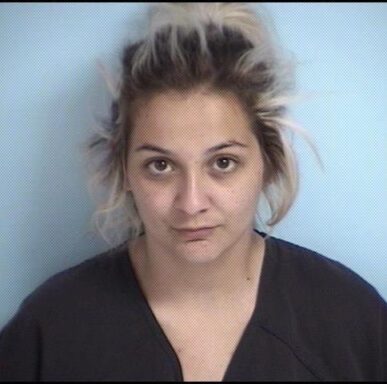 A short time later the two were spotted by deputies driving eastbound on Highway 90 near Lancelot Road. The deputy attempted a traffic stop and the vehicle fled toward DeFuniak Springs. Markward failed to maintain control of the SUV after avoiding spike strips near Linda Lane and crashed. She was ejected from the vehicle sustaining critical injuries and was transported by helicopter to Fort Walton Beach Medical Center. Kelley was partially ejected and sustained minor injuries.
Initially, WCSO had no reason to believe Kelley was involved in the theft. It was later learned he drove the stolen Buick from Love's that was later recovered off West Mossy Head Main Street just a short distance from the pursuit began. It appears the two stopped to move property from the Buick into the SUV and abandoned the vehicle. Drugs, a gun, and multiple items of stolen property were found inside the Trailblazer following the crash.
This could be why the suspect fled. Drugs, a weapon, and other stolen items discovered in stolen vehicle. [Hint: they don't belong to the vehicle owner.]

More info to follow. pic.twitter.com/kEEPY1ZPwk

— Walton Co. Sheriff (@WCSOFL) April 26, 2019
Sunday, Kelley assisted Markward in leaving Fort Walton Beach Medical Center and now both are at large.
Prior to this incident, Morgan Markward was facing felony violation of probation out of Okaloosa County for obstruction of justice and possession of methamphetamine. Now, she and Justice Kelley are both wanted for fleeing and eluding and grand theft auto.
If you have any information regarding their whereabouts you are asked to call the Walton County Sheriff's Office at (850) 892-8111 or you can remain anonymous by calling Emerald Coast Crime Stoppers at (850) 863-TIPS. Submit a web tip at http://www.emeraldcoastcrimestoppers.com/ or send a mobile tip using the P3 Tips Mobile Application.