SIX FEMALE INMATES EARN SERVSAFE CERTIFICATES; SECOND GROUP TO RECEIVE CERTIFICATION
Posted on March 12, 2019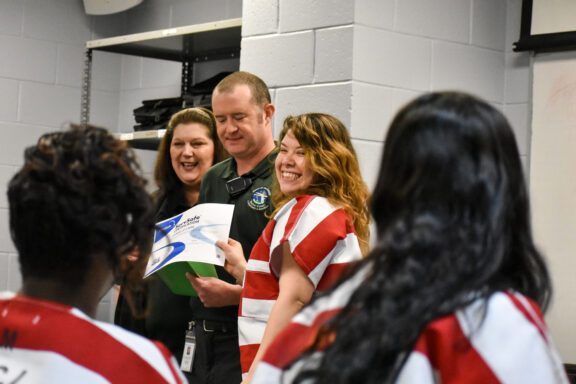 March 12, 2019
DEFUNIAK SPRINGS, Fla— Six women serving time at the Walton County Jail have made the most of their incarceration.
The inmates, which include three women from Escambia County, completed the sixteen-hour ServSafe course during their sentence.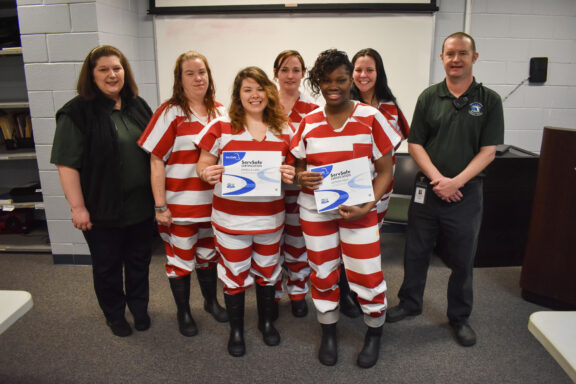 The Food Protection Manager Certification covers basic food safety, how to prevent major foodborne illnesses, cooking at correct temperatures, and how to do inventory and order from food suppliers.
"When these women leave, they will be fully prepared to run any food establishment," said John Lyons. "It's a chance for a new life."
Upon completion of the course, the women were required to pass a 90-question exam to receive certification. A passing score is 75% or higher. The recognition recognizes the women's knowledge of basic food safety as a manager of a restaurant.
The ServSafe Manager Certification is accredited by the American National Standards Institute (ANSI)
under the Conference for Food Protection Standards.
"We are proud of them and hope they will use the opportunity to change their lives," said Sheriff Michael Adkinson. "They've earned it."