RECKLESS DRUNK DRIVER FLIPS TRUCK WITH 5-YEAR-OLD INSIDE; ARRESTED FOR CHILD NEGLECT AND DUI
Posted on November 26, 2018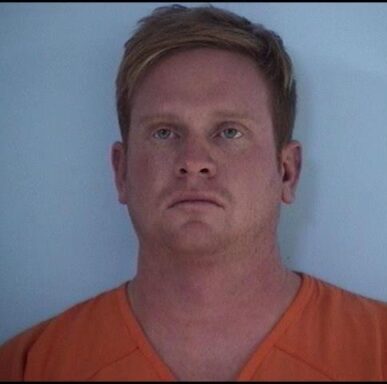 November 26, 2018
SANTA ROSA BEACH, Fla— A man suspected of driving drunk with his child in the vehicle is arrested after flipping his truck on Highway 98.
Saturday evening just before 10 PM Walton County Sheriff's Office received three 911 calls about an erratic driver who later caused a traffic crash near US Highway 98 and Serenoa Road.
Several witnesses told deputies they saw the suspect driving recklessly and attempting to pass in the left turn lane. However, the turn lane ended and the suspect's truck struck a concrete divider. This caused the vehicle to strike another car, flipping multiple times before stopping in the woods.
DUI driver from Panama City flips truck with 5-year-old inside. #DontDrinkAndDrive #DriveSober #ArriveAliveFL @WJHG_TV @WMBBTV @nwfdailynews @The_News_Herald @weartv

READ MORE HERE: https://t.co/Y1f8GOckjd pic.twitter.com/b3eeDtbHtb

— Walton Co. Sheriff (@WCSOFL) November 27, 2018
Witnesses assisted the driver, identified as John Husbands of Panama City, and his 5-year old son out of the vehicle. Both Husbands and his son received minimal injuries. Witnesses stated they could smell alcoholic beverages on Husband's clothing and the interior of the vehicle.
An open box of Heineken was found in the backseat of Husband's truck with beer bottles strewn throughout the vehicle and on the ground outside. Husbands' son was released to the care of a family member and Husbands was subsequently arrested for child neglect without great bodily harm and DUI with property damage.
He was transported and booked into the Walton County Jail and was released Monday morning on a $5,000 bond.