PATH AND PURPOSE; DISCOVERING A NEW LIFE AFTER INCARCERATION
Posted on October 11, 2022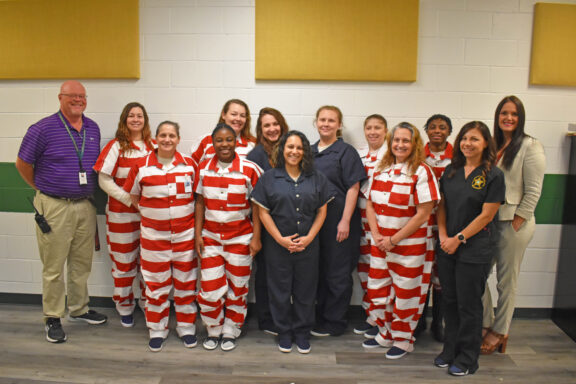 The Walton County Jail graduates 32 inmates from a new program aimed at breaking the cycle of drugs and violence.
The Residential Substance Abuse Treatment program is a 90-day program which utilizes a multitude of holistic treatments to combat drug addiction and trauma. The Walton County Jail now offers psychoeducational groups designed to educate inmates on substance abuse and related behaviors and consequences.
As part of this substance abuse program, inmates have access to the Living in Balance curriculum, which is an evidence-based program designed to help prevent those with substance abuse issues from relapsing upon their release from jail. This program teaches inmates how to combat criminal thinking and is essential to the development of relapse prevention skills.
"Our goal is to provide opportunities to change lives," says Sheriff Michael Adkinson. "We want these men and women to realize their potential and not allow their past to limit their future."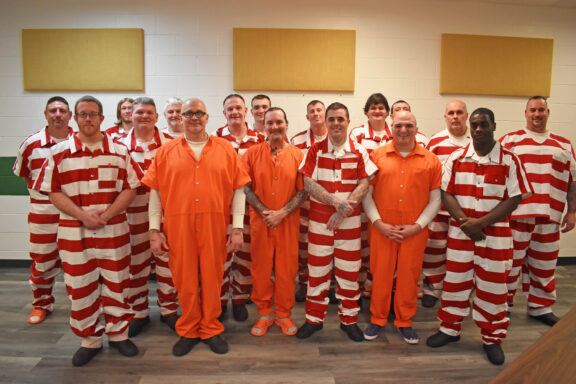 In addition to the substance abuse treatments, the initiative also offers job training programs as well as assistance with resume writing, interview skills, and information on how to conduct a job search.
So far, 19 male inmates and 13 female inmates have graduated from the Residential Substance Abuse Treatment (RSAT) program.