MIRAMAR BEACH WOMEN SENTENCED TO LIFE IN PRISON FOR MURDER IN 2021 SHOOTING
Posted on October 4, 2023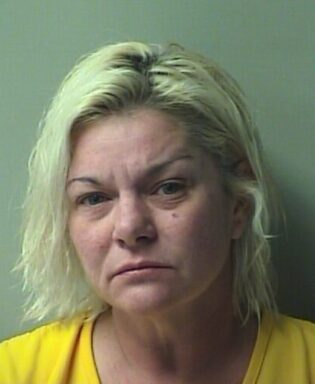 WALTON COUNTY, FLA – A Miramar Beach woman is sentenced to life in prison for the murder of her boyfriend in November 2021.
State Attorney Ginger Bowden Madden of the First Judicial Circuit announced Walton County Circuit Judge Kelvin Wells sentenced 45-year-old, Jennifer Marie Greer to life in prison for the second-degree murder of her boyfriend.
Walton County Sheriff's Office responded to a shooting after a 911 call made by the victim's roommate. By the time deputies arrived, the victim had succumbed to his injuries. Through the use of a Spanish interpreter, deputies were able to determine the roommate had seen Greer and the victim arguing just prior to the shooting. The roommate told deputies once the argument began he left the apartment to go for a walk in the parking lot. When he saw Greer leave the apartment complex in a hurry, he returned to the apartment and found the victim lying on the floor with multiple gunshot wounds.
Greer was located and arrested with the assistance of the Okaloosa County Sheriff's Office. When Walton County Sheriff's Office investigators interviewed Greer, she told them the victim's ex-girlfriend came in and shot him seven times. However, video obtained during the investigation showed Greer leaving the victim's apartment and tossing an object in the parking lot. Subsequently, deputies located the tossed item which proved to be the firearm that Greer used to commit the murder.
The investigation and arrest were conducted by the Walton County Sheriff's Office with Lead Investigator Miles Marthinsen. Deputy Chief Assistant State Attorney, Josh Mitchell prosecuted the case on behalf of Ginger Bowden Madden, State Attorney for the First Judicial Circuit of Florida.
RELATED ARTICLES: https://waltonso.org/miramar-beach-woman-arrested-following-friday-night-shooting-one-man-dead/