MAN SHOT IN PONCE DE LEON DIES AT HOLMES COUNTY HOSPITAL; SUSPECT IN CUSTODY IN BAY COUNTY
Posted on March 10, 2019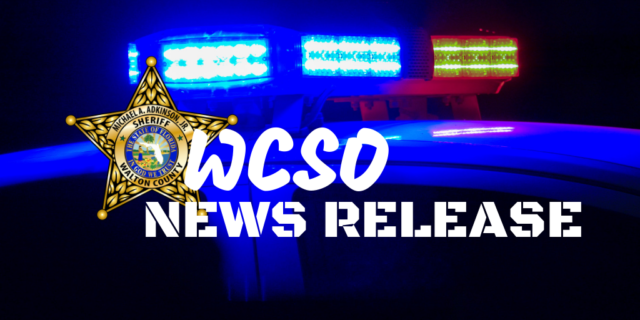 March 10, 2019
WALTON COUNTY, Fla— A Ponce de Leon man is shot and killed Saturday night and the suspect is now in custody in Bay County.
The evening of March 9th Walton County Sheriff's Office was notified of a shooting on Byrd Road, in Ponce de Leon. The victim was driven to the hospital in Holmes County by a family member where he succumbed to his injuries. The injuries appeared to be caused by two gunshot wounds to the chest/abdomen.
During the investigation, it was learned the victim was shot during an altercation by William Jared Jones, 43. Following the shooting Jones left the scene in a GMC pickup.
Bay County Sheriff's Office was able to locate Jones and the truck in Vernon, Florida. The weapon used in the slaying was located following a search warrant at the home.
Jones is currently at the Bay County Jail charged with an open count of murder. More details will be released when available.
Walton County Sheriff's Office would like to thank Holmes County Sheriff's Office, Bonifay Police Department and Bay County Sheriff's Office for their assistance during this investigation.