MAN CONVICTED OF DEADLY CRASH ON 331 SENTENCED TO 20 YEARS IN PRISON, LIFETIME DRIVER'S LICENSE BAN
Posted on May 18, 2023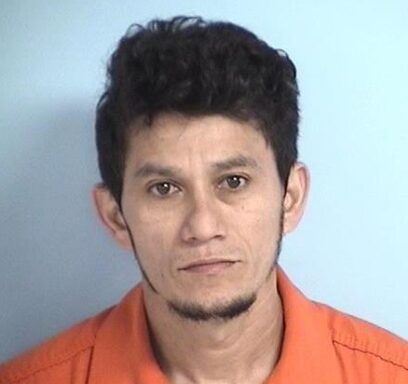 May 17, 2023
WALTON COUNTY, FLORIDA – A man convicted of DUI manslaughter after a deadly crash in April 2022 is sentenced to 20 years in prison and a lifetime driver's license ban.
On May 16, 2023, Jose Carcamo Elvir was sentenced to 20 years in state prison by Circuit Judge Kelvin Wells, followed by 10 years of probation, fines, and court cost in the amount of $4588, DUI School, lifetime driver's license ban, and restitution.
Gomes previously entered a plea to an eight-count information filed by the State Attorney's Office which included DUI manslaughter, four counts of DUI with serious bodily injury, expired driver's license, and driving while license suspended causing death.
In April of 2022, the defendant was arrested by the Florida Highway Patrol for DUI manslaughter related to a crash he caused that took the life of a South Florida businessman and injured several others. Elvir was driving a 2009 Chevy truck southbound on 331 approaching the traffic signal at the intersection of Highway 331 and Highway 20 in Freeport. Both southbound lanes of travel were occupied by several vehicles which were waiting at the red light. The defendant slammed into the waiting vehicles causing a massive chain reaction of crashes. FHP secured a warrant for the defendant's blood following the crash which the Florida Department of Law Enforcement processed. The defendant's blood alcohol content was .126.
The defendant was convicted following a joint effort from the Walton County Sheriff's Office, FHP, FDLE, and the Office of the State Attorney.  Assistant State Attorney Josh Mitchell prosecuted the case on behalf of Ginger Bowden Madden, State Attorney for the First Judicial Circuit of Florida.  For further information, Mr. Mitchell can be contacted at (850) 892-8080.