INMATES RECEIVE AMERICAN WELDING STANDARDS CERTIFICATIONS AT WALTON COUNTY JAIL
Posted on October 22, 2019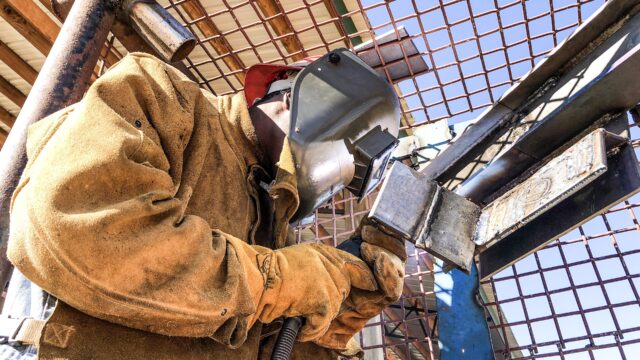 October 21, 2019
DEFUNIAK SPRINGS, Fla— Four inmates incarcerated at the Walton County Jail have received their American Welding Standards Certificates following a six-week welding course.
A total of six county inmates had the opportunity to participate in the jail's in-house flux core welding program provided in conjunction with Northwest Florida State College.
Inmates Walter DeRosia, Dayton Gragg, Ethan Whittington, Aubrey McKee, John Oliver, Jeremy Simonds, and Tyler Jordan were all vetted and selected to participate in the class.
Four of the students McKee, Oliver, Simonds, and Jordan, passed the AWS course. The other will have an opportunity to retest.
A graduation was held Thursday, October 17th for the student inmates who participated.
During the ceremony held in DeFuniak Springs, the Director of Professional and Workforce Training for NWFSC, Bill Allison, congratulated and explained to the student inmates they would be eligible to continue their education in welding at NWFSC upon release.
Walton County Jail Operations Director, Cory A. Godwin congratulated the student inmates as well, following a nod to the new vision statement he has brought to the jail since his start in early September.
"We are here to protect the public and maintain order – that's a given," said Godwin. "But, what I am most excited about is that we are working on building better people."
Following the graduation ceremony, the student inmates were given an opportunity to interview with Emerald Transformer's Hiring Specialist.
"We believe in our goal – recovery, not recidivism," said Sheriff Michael Adkinson. "Continuing this course at the jail is a way for the Sheriff's Office to impact this effort directly."