"I THOUGHT I HIT A CONE"; FREEPORT MAN DRIVES THROUGH ROADBLOCK, HITS DEPUTY ARRESTED FOR DUI
Posted on March 8, 2021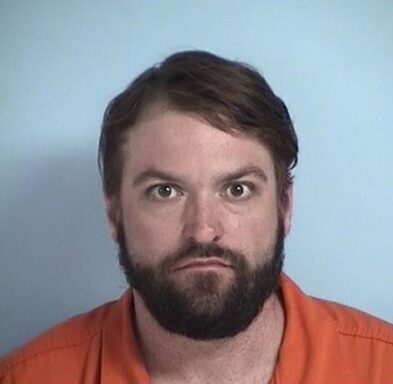 On March 6, 2021, while securing the scene of another crash a Walton County Sheriff's Deputy was stopped at an intersection with emergency lights activated and traffic cones placed in the roadway. John Reinlie, 33, of Freeport was driving his black Nissan Frontier northbound on U.S. Highway 331 and drove through the traffic cones and collided with the deputy's front brush guard of his vehicle. The deputy, who saw the truck coming towards him, attempted to exit the vehicle and was in the doorway when Rienlie struck his vehicle.
Reinlie continued driving after striking the deputy's vehicle and was subsequently pulled over after nearly making it to the scene of the initial. When questioned by deputies he said he "fell asleep" and "thought he hit a cone".
Upon further investigation, it was determined Reinlie was driving while under the influence and he was charged accordingly. The deputy was treated for his injuries.
Reinlie was given a $1,000 bond and posted the bond the following day on March 7th.