FIVE TIME CONVICTED FELON FOUND WITH LOADED HANDGUN DURING ROUTINE TRAFFIC STOP
Posted on August 24, 2018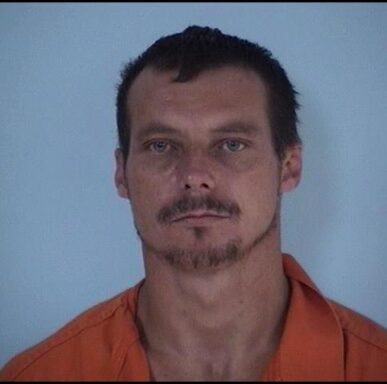 August 24, 2018
FREEPORT, Fla— A five-time convicted felon is behind bars after deputies find him in possession of a loaded handgun during a routine traffic stop.
On Wednesday, August 22nd at 11:40 am a Walton County Sheriff's deputy noticed a green Chevrolet truck leaving the Chevron station located at the corner of US Highway 331 South and State Road 20 in Freeport with no tag displayed on the vehicle. The deputy conducted a traffic stop and addressed the driver and passenger of the vehicle. The passenger of the vehicle was later identified as Stephen Reid Jones, 35.
After noticing that Jones' license was suspended and a second deputy confirmed seeing Jones driving the vehicle when leaving Publix and entering the gas station just moments before the traffic stop, deputies asked Jones for consent to search the vehicle. Jones consented, and while searching the vehicle, deputies found a loaded Ruger .380 under the seat cover of the passenger's seat.
Jones was arrested for possession of a weapon or ammunition by a convicted felon, carrying a concealed weapon and knowingly driving while licenses suspended/revoked. He was transported and booked into the Walton County Jail.