FIRST RESPONDERS RESPOND TO FATAL HOUSE FIRE IN MOSSY HEAD
Posted on May 22, 2019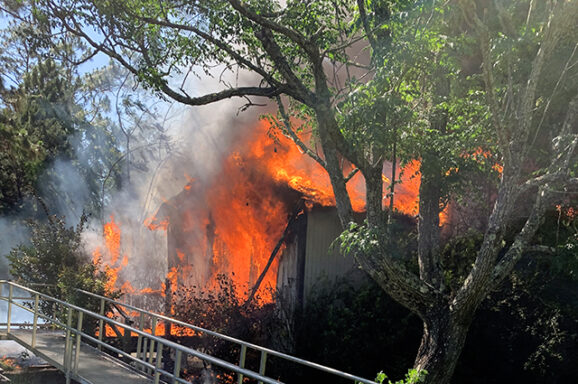 May 22, 2019
MOSSY HEAD, Fla— Walton County Fire Rescue and the Walton County Sheriff's Office respond to a fatal house fire on Sexton Road in Mossy Head.
First responders were called to the home at 3:51 PM this afternoon following a 911 call from a neighbor reporting a structure fire with a resident possibly still inside. The caller stated he saw smoke and ran toward the home. When he got closer, he could see flames coming from a front corner bedroom of the home. He attempted to enter the structure through the front door but was unable to get past the doorway due to the heat from the blaze.
Deputies and firefighters arrived on scene within minutes to find the home fully engulfed in flames. After learning that there was possibly an elderly resident still inside, a deputy attempted to enter the burning structure but was unable to safely make entry into the home.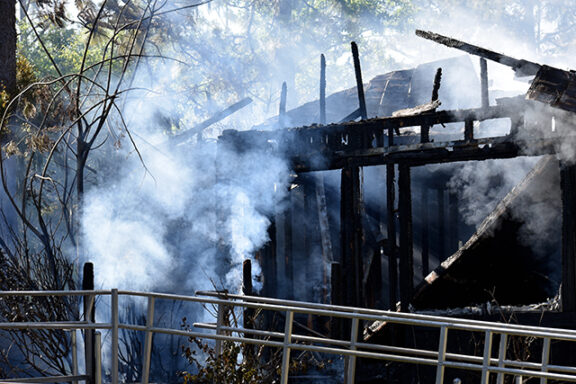 Walton County Fire Rescue firefighters quickly jumped into action and began working to extinguish the flames. One body was later located in the burned structure.
The State Fire Marshall's office responded to investigate the cause of the fire. The cause of the fire is unknown at this time.