FIRST CLASS OF INMATES GRADUATE FROM HEAVY EQUIPMENT PROGRAM AT WALTON COUNTY JAIL
Posted on September 13, 2018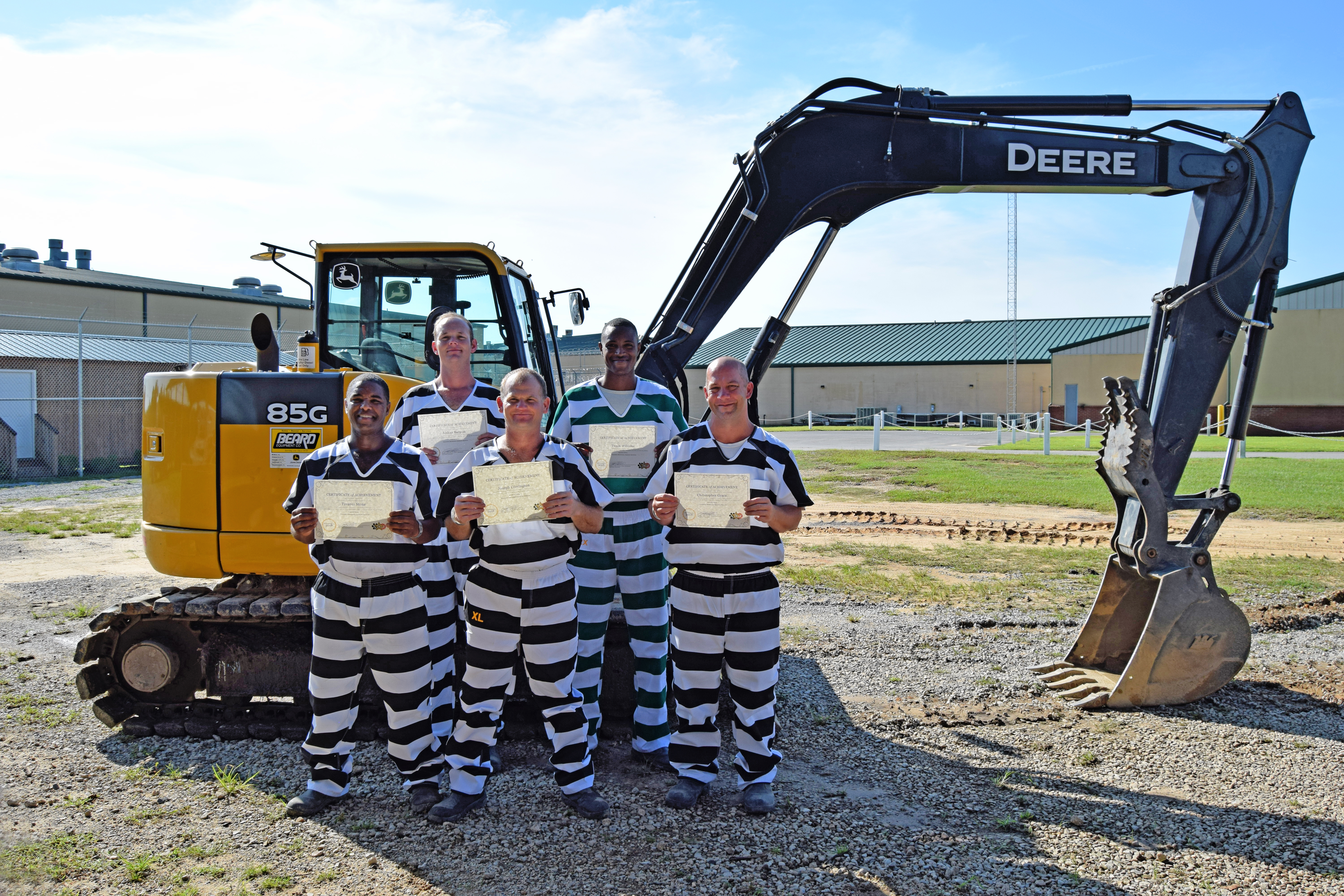 September 13, 2018
DEFUNIAK SPRINGS, Fla— Today marks the beginning of a new path for a group of inmates at the Walton County Jail.
For the last five weeks, you could find bulldozers, backhoes, excavators and other heavy machinery digging up large amounts of earth around the Walton County Jail. But it wasn't your typical construction workers hard at work, it was men in striped uniforms, inmates currently incarcerated at the Walton County Jail.
At 9:00 AM on Thursday, September 13, 2018 five inmates, including one Escambia County inmate currently housed in Walton County, became the first to graduate from the heavy equipment operations class at the Walton County Jail.
During the course, they learned how to safely operate and maintain heavy machinery commonly used on construction sites under the instruction of WCSO detention deputy Frank Araneo.
"It's a good opportunity that I'm going to take full advantage of," said Tavares Stone, 39. "My goal is to not end up back in jail."
The heavy equipment program is one of the many programs dreamt up by Sheriff Michael Adkinson giving inmates the opportunity to learn a new trade in an attempt to reduce recidivism.
"This is an important day," said Sheriff Michael Adkinson. "You've been given the opportunity to pave a new path in your life. Use the skills that you learned here over the last five weeks to help better yourselves and provide for your families."