FIREFIGHTERS SAVE DEFUNIAK SPRINGS HOME AFTER FIRE BREAKS OUT IN BEDROOM
Posted on April 3, 2023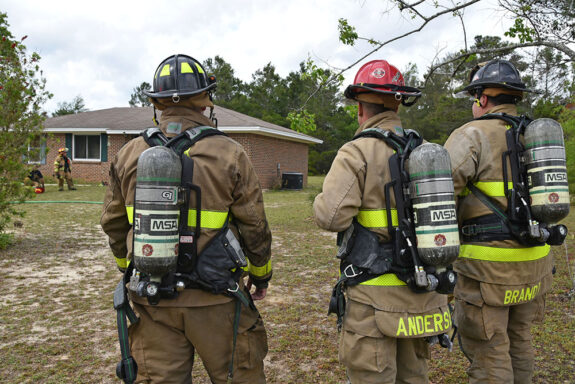 Firefighters' quick response saves a DeFuniak Springs home from being destroyed after a fire breaks out in a bedroom.
At 1:41 p.m. on Monday, April 3, 2023, the Walton County Sheriff's Office communications center received a frantic 911 call from a resident saying their house was on fire. The caller told dispatchers smoke was filling the inside of their home located on Bob McCaskill Road, but they had made it out safely.
Liberty Volunteer Fire Department were the first to arrive on scene, and through a window, saw flames engulfing a mattress in the back right bedroom of the single-story home. They quickly began an exterior attack on the fire. Walton County Fire Rescue arrived moments later, entered the residence, and began fighting the fire, which spread to the entire bedroom.
With assistance from DeFuniak Springs Fire Department, firefighters had the blaze knocked down within minutes, saving the home from burning down.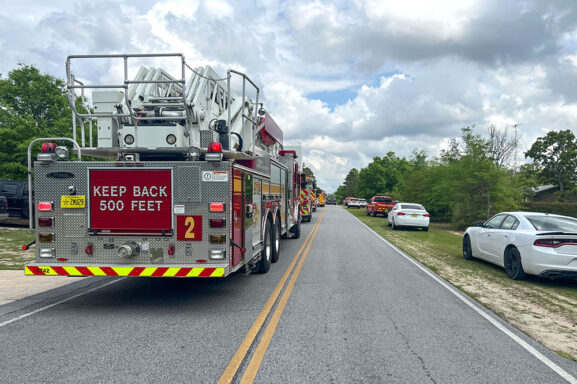 The resident who was inside when the fire started was checked out my Walton County Fire Rescue medical crews and cleared of any injuries.
The State Fire Marshal's Office responded to the scene to investigate the cause of the fire.