FIREFIGHTERS QUICKLY EXTINGUISH FLAMES ENGULFING A HOME IN THE VALLEY
Posted on September 26, 2019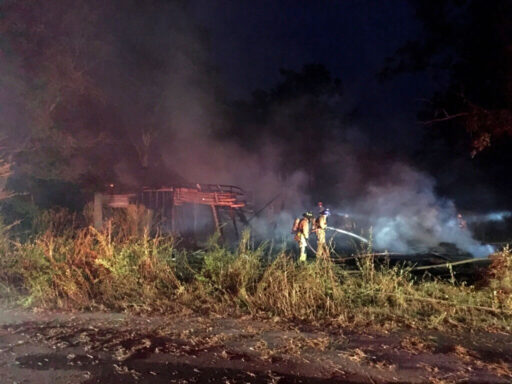 September 25, 2019
PONCE DE LEON, Fla — Walton County firefighters quickly knock down flames engulfing a home in the valley Wednesday night.
At 6:41 p.m. on September 25th, Walton County Fire Rescue, Argyle Volunteer Fire Department, and Walton County Sheriff's Office deputies were dispatched to a house fire on County Highway 183 South in Ponce de Leon. First responders arrived on scene within minutes and found a single-story home fully engulfed in flames.
Walton County Fire Rescue crews quickly jumped into action and began battling the blaze. Within just 28 minutes from the time of dispatch, firefighters were able to extinguish the flames. Fortunately, the home was vacant due to being under demolition. So, no one was injured in the fire.
The origin of the structure fire is unknown at this time. The State Fire Marshal's Office was contacted and is investigating the cause of the fire.