FIREFIGHTERS KNOCK DOWN HOUSE FIRE OVERNIGHT IN DEFUNIAK SPRINGS
Posted on November 13, 2023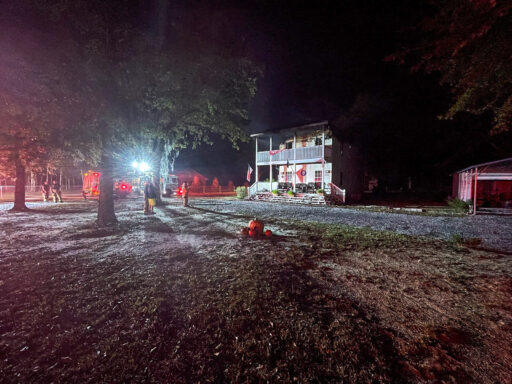 DEFUNIAK SPRINGS, FL— Firefighters knock down flames engulfing a home in DeFuniak Springs.
At 12:18 AM on Monday, November 13, 2023, a 911 call promptly dispatched Argyle Volunteer Fire District, Walton County Fire Rescue, DeFuniak Springs Fire Department, Liberty Volunteer Fire District, and Walton County Sheriff's Office deputies to a home on Hurley Drive in reference to a structure fire. The caller stated they left a candle burning, and when they returned home, their house was on fire. First responders arrived on scene within minutes to find flames coming from the two-story, wood frame home.
Firefighters battled the blaze for a little over an hour before the fire was contained.
Fortunately, no one was injured in the fire.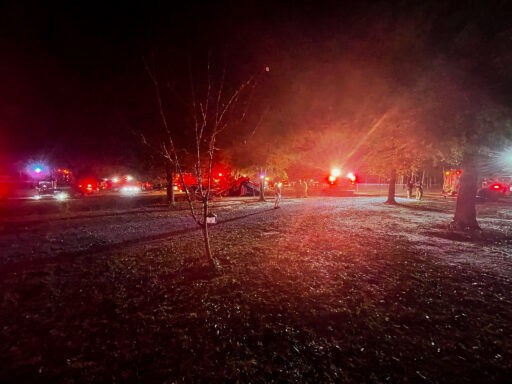 The State Fire Marshal's Office was requested by Argyle Volunteer Fire District to investigate the cause of the fire. Walton County Fire Rescue firefighters cleared the scene just after 3:30 AM.