FIREFIGHTERS KNOCK DOWN FLAMES AT A HOME IN LIBERTY VOLUNTEER FIRE DISTRICT
Posted on January 27, 2019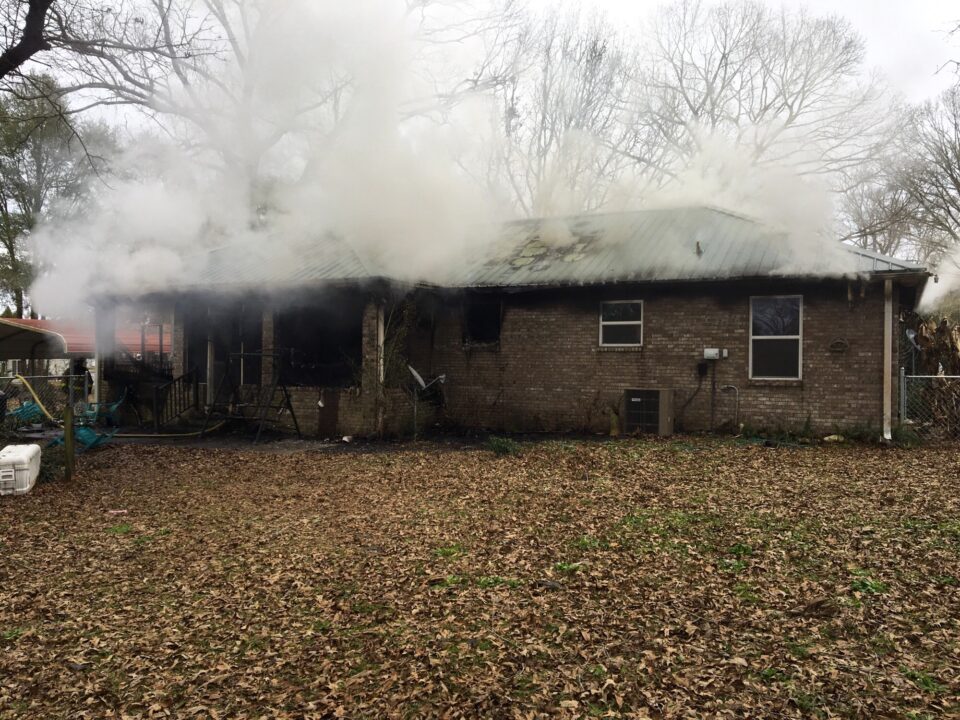 January 27, 2019
DEFUNIAK SPRINGS, Fla—Multiple agencies responded to a structure fire in northern Walton County Sunday.
At 10:21 AM this morning, Walton County Fire Rescue and Liberty and Argyle Volunteer Fire Departments responded to a 911 call in reference to a structure fire on Dr. Nelson Road.
Firefighters from all three agencies worked together to extinguish the flames inside the single story home. Fortunately, no residents were injured in the fire. However, one Liberty volunteer firefighter was transported to a local hospital with non-life-threatening injuries after the ceiling collapsed on top of him.
Liberty Volunteer Fire Department contacted the State Fire Marshal's Office to investigate the cause of the fire, which is unknown at this time. The American Red Cross was notified of the incident to provide aid to the residents of the damaged home.