FAMILY CALLS FOR HELP AFTER WAKING TO SMOKE IN HOME; FIREFIGHTERS QUICKLY EXTINGUISH FLAMES
Posted on February 28, 2020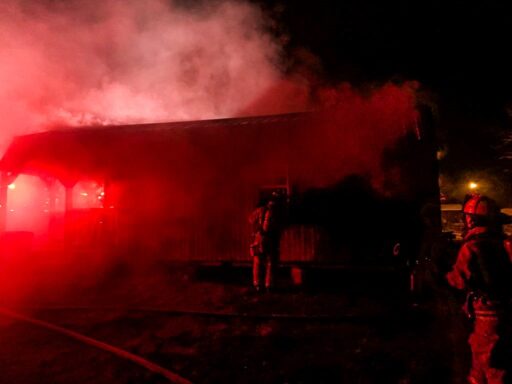 DEFUNIAK SPRINGS, Fla — Firefighters respond to a residential fire in DeFuniak Springs after a family wakes to smoke in their home in the middle of the night and quickly calls for help.
At 3:23 AM on Friday, February 28, 2020, the Walton County Sheriff's Office communications center received 911 call from a family who stated that a fire had broken out in their home on Millard Gainey Road. Walton County Fire Rescue, DeFuniak Springs Fire Department, Liberty Volunteer Fire Department, and Walton County Sheriff's Office deputies were promptly dispatched to the residence, and upon arrival, found heavy smoke and flames coming from the back left corner of the structure. Firefighters jumped into action and had the fire under control in just over ten minutes.
Fortunately, the family made it out of the home unharmed, and firefighters were able to save the structure from being completely destroyed by the fire. However, the home did suffer quite a bit of smoke damage. So, the American Red Cross was contacted to provide aid to the residents of the damaged home.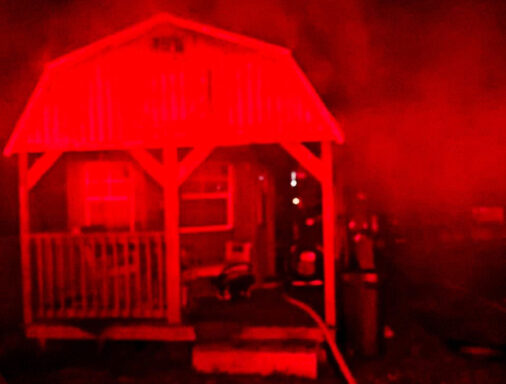 The fire was caused by an electrical short in the bathroom wall where a small space heater was plugged into a power outlet.
Fire Chief Russell Beaty would like to remind everyone to be especially cautious when using space heaters and make sure you have working smoke detectors on each level of your home. Never leave a space heater unattended. Make sure heaters are placed at least three feet away from anything that can burn and turn them off when you are leaving a room or going to sleep.