DIGGING DEEP; INMATES GRADUATE FROM HEAVY MACHINERY OPERATING CLASS AT WALTON COUNTY JAIL
Posted on June 11, 2020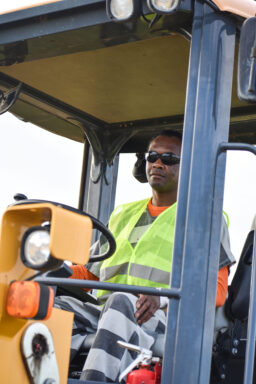 June 11, 2020
DEFUNIAK SPRINGS, Fla— Safety, skill, and purpose. Four men incarcerated at the Walton County Jail learned all three while serving out their sentences in DeFuniak Springs.
The fourth graduating class from the Walton County Jail's Heavy Equipment Operator's Course received their certificates yesterday during a small ceremony.
Jacob Bankston, Larry Carter, Robert Durham, Scott Jones, and Brendon Tipton successfully completed the course. Bankston was released before the ceremony but will be mailed his certificate.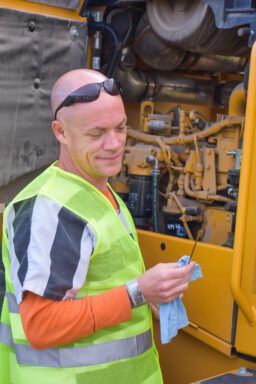 "They've earned it, now it's up to them to put those skills to work," said Sheriff Michael Adkinson.
The six-week course covers the safety and operation of five pieces of equipment; a bulldozer, excavator, front end loader, skid loader, and a backhoe.
"This is one of the best classes I've had the privilege of teaching since my time here at the Sheriff's Office," said Mark Simmons, the vocational equipment instructor for the course. "Two have already been offered jobs once they are released."
The program was launched in 2018 as a way to provide an opportunity for incarcerated men to learn a skill to better qualify them for a job when they re-enter their community.
"We are aiming for recovery – not recidivism," said Sheriff Adkinson.
Among other vocational opportunities for inmates are the jail's welding and grow programs. To learn more about the programs offered visit https://waltonso.org/jail/.