DEFUNIAK SPRINGS MAN NOW FACING CHARGES OF ARMED BURGLARY AND GRAND THEFT
Posted on October 18, 2018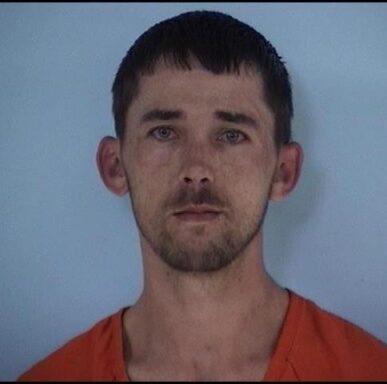 October 18, 2018
DeFuniak Springs, Fla— A DeFuniak Springs man arrested in September on multiple drug-related charges is now facing additional felony charges including armed burglary, grand theft of a firearm and grand theft less than $10,000 following an investigation by the Walton County Sheriff's Office.
Joshua Stewart Young, 28, was arrested on September 16, 2018 on charges of possession of weapon or ammo by a convicted felon, possession of a controlled substance, possession or use of drug paraphernalia, knowingly driving while license suspended or revoked, obstructing justice without violence, and felony violation of probation after WCSO deputies conducted a traffic stop on US Highway 331 North in DeFuniak Springs.
The investigation continued following Young's arrest. On September 25, Walton County Sheriff's Office investigators discovered numerous suspicious transactions made by Young at multiple secondhand dealer/pawn stores in Florida and Louisiana. The transactions, made between January 3 and August 27, 2018, included a men's Walton High School class ring, three ladies fashion rings, silver coins, and several other pieces of women's jewelry. The investigation later revealed the property belonged to Young's uncle and his wife. After contact with investigators, the victims conducted a thorough search of their home and discovered additional items missing, including three firearms, a watch, silver coins and multiple boxes of ammunition.
"This was a great team effort by our patrol deputies and our investigators," says Sheriff Michael Adkinson. "These men and women worked tirelessly to see this case through to the end."
Young was arrested for the additional charges while incarcerated at the Walton County Jail where he is being held on a $15,000 bond.