DEFUNIAK SPRINGS MAN FOUND GUILTY OF ATTEMPTED MURDER; FACES LIFE IN PRISON
Posted on December 16, 2021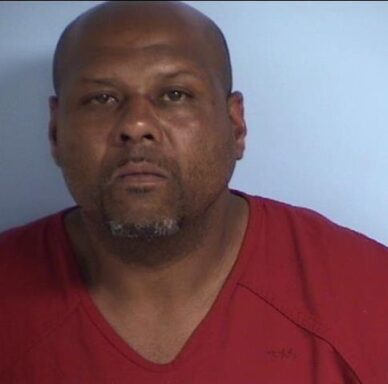 December 16, 2021
A Defuniak Springs man is found guilty of attempted murder and now faces up to life in prison.
Ginger Bowden Madden, State Attorney for the First Judicial Circuit, announced Wednesday that on December 8th a Walton County jury found Jimi McDonald guilty of attempted first-degree murder, shooting into a dwelling, aggravated assault, child abuse, and violation of a domestic violence injunction among other charges.
On April 28, 2019, Jimi McDonald, then 46, broke into the home and shot a female in the arm, and fled the area in his truck. The truck had a tire blow out and McDonald ditched the vehicle off Punch Bowl Road in DeFuniak Springs shortly after fleeing the scene.
A deputy spotted McDonald walking down Punch Bowl Road and attempted to make contact with him. McDonald fled into the woods and deputies set up a perimeter around the location.
Walton Correctional K9 Team responded and was able to quickly track McDonald to a hunting blind in a wooded area. McDonald was taken into custody without further incident.
During the investigation, the Florida Department of Law Enforcement forensically linked the casings and projectiles located at the home to the firearm located in the woods near where McDonald was found.
Circuit Court Judge Kelvin Wells presided over the trial. McDonald faces up to life in Florida's Department of Corrections with a mandatory minimum sentence of twenty-five years.
Sentencing is currently set for March 15, 2022.
The Defendant was convicted following a joint effort from the Office of the State Attorney, Walton County Sheriff's Office, Walton Correctional Institution, and Florida Department of Law Enforcement.  Assistant State Attorney, Josh Mitchell prosecuted this case.
Read the original story here.