DEFUNIAK SPRINGS MAN ARRESTED FOR SOLICITING A MINOR FOR SEX
Posted on December 10, 2018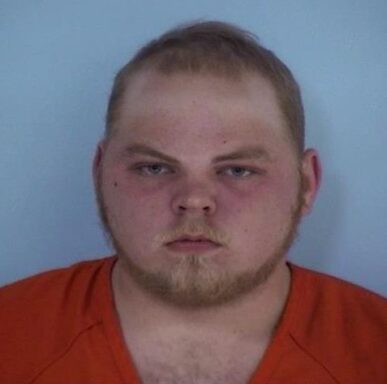 December 10, 2018
WALTON COUNTY, Fla— A 21-year-old DeFuniak Springs man was arrested over the weekend after soliciting who he thought was a 13-year-old girl for sex.
Between October 25th and December 7th Jason Michael Sharritt, 21, engaged with an undercover officer through a social media account depicting a 13-year-old female.
During the exchange, which takes place primarily on a social media messaging application, Sharritt gets increasingly sexual in nature indicating several times he wanted to have sex and sends multiple illegal images to the undercover officer.
Sharritt is charged with using a computer to solicit a child for sex, two counts of transmitting harmful material to a minor and using a communication device to facilitate a felony. All four charges are felonies in the state of Florida.
A Walton County Sheriff's Deputy caught up with Sharritt at 84 East Tulip Avenue in DeFuniak Springs where he was served with an active warrant. He was arrested and booked into the Walton County Jail on Saturday, December 8th. Sharritt was given a $25,000 bond and released the following day.