DEFUNIAK SPRINGS MAN ARRESTED FOR SEXUAL BATTERY, METH, POSSESSION OF A FIREARM BY A FELON
Posted on December 15, 2019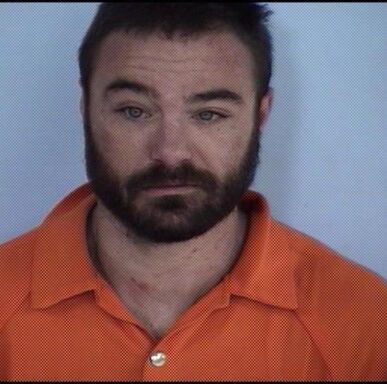 December 15, 2019
WALTON COUNTY, Fla— A 32-year-old DeFuniak Springs man is arrested for sexual battery after Walton County deputies are called to an Okaloosa County Hospital.
On December 14, 2019, Walton County Sheriff's Deputies responded to Twin Cities Hospital in Niceville following a report of a sexual battery.
Investigators conducted an interview with the victim and observed numerous marks on her neck, chest, and legs. The victim reported she was sexually battered by Richard Swift of Arbour Street.
The victim's clothes were collected and a sexual assault kit was performed by emergency room staff. The Shelter House victim advocate responded to assist the victim.
A search warrant was served on Arbour Street. Numerous electronics were seized along with narcotics, paraphernalia, and bedding.
Near a wallet with Swift's driver's license were several firearms, one of which was loaded with two rounds. A large amount of ammunition was seized from the bedroom as well.
In a bathroom only accessible from Swift's bedroom, investigators located 4.6 grams of methamphetamine.
Richard Albert Swift Jr. was charged with sexual battery, possession of a firearm by a convicted felon, and possession of a controlled substance without a prescription. He was booked into the Walton County Jail early Sunday morning.
He was given a $35,000 bond and is still incarcerated at the time of this release.