CONVICTED SEXUAL PREDATOR, JUAN AVILA, SENTENCED TO 30 YEARS IN PRISON
Posted on June 20, 2018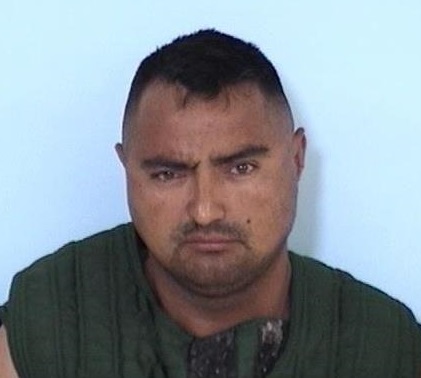 OFFICE OF THE
STATE ATTORNEY
FIRST JUDICIAL CIRCUIT OF FLORIDA
June 19, 2018
PRESS RELEASE
State Attorney Bill Eddins announced today that Juan Pineda Avila, age 34, was sentenced by Circuit Judge Kelvin Wells to 30 years in state prison to be followed by 15 years of probation. Avila will be required to wear an electronic monitor during his probation and can have no contact with the victims or any minors. He will also be required to register as a Sexual Predator for the remainder of his life. He may also be facing possible deportation upon his release from prison.
The defendant entered a plea of no contest on April 5, 2018, to charges of Sexual Battery while in a Position of Custodial Authority and Lewd or Lascivious Molestation on a victim 12 years of age or older but less than 16 years of age. These charges arose after the child victim disclosed continued sexual abuse at the hands of the defendant, resulting in the sexual battery charge. After this initial disclosure, a second child victim came forward disclosing that the defendant had also molested him. During interviews with law enforcement investigators, the defendant admitted to the allegations.
The investigation was conducted by the Walton County Sheriff's Office with assistance from the Emerald Coast Children's Advocacy Center. Assistant State Attorney Jennifer A. Lieb prosecuted the case. Any questions can be directed to Ms. Lieb at (850) 833-9237.